Varsity Lady Leps bring home 3rd place from the Rice Tournament with a 2 set win over Flatonia! #LepsGotit #proud

The H.S. football scrimmages have been moved back today to the following: Freshmen/JV will start at 6:30, and the Varsity will start at 7:40ish. See you at Leopard Stadium, and GO LEPS!

LHS Alumni game will be played at 6pm tonight in HS gym!

Varsity wins Bronze bracket at the Schulenburg Tournament defeating Hallettsville in 2 in the final match. Proud of the heart these girls showed in our last 5 matches. #LepsGotIt #thisyear

Freshmen VB bringing home bronze from Rice Consolidated Tourn beating Hallettsville in 2 sets! #welikehardware

JV volleyball wins 2nd straight tournament! Bringing home gold from Rice Consolidated! #ohyeah

High School German teacher Ms Faske gets into the spirit of things at tonight's Open House with her traditional German dress. Thanks to all students and parents who attended!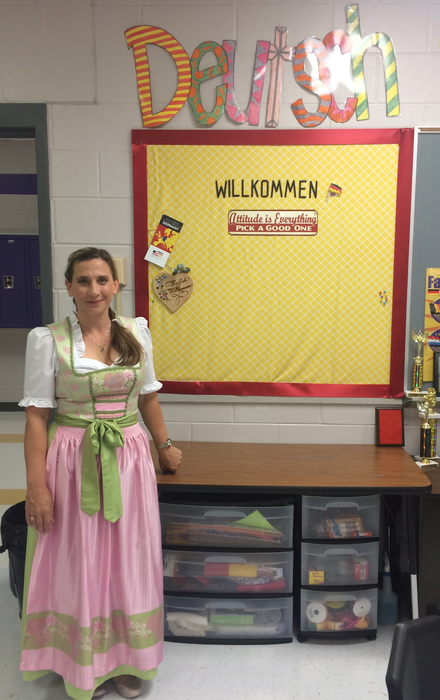 Friday football practice will be at 8:00am instead of the afternoon.

Lady Leps with a sweep tonight at Weimar! #thisyear #Lepsgetit

F & JV both undefeated in the 1st day of the Schulenburg Tourn. Long, exciting day of Leopard volleyball! #keepitup

Freshmen Football Camp begins Wednesday, August 1st from 8:00am-11:00am - Friday, August 3rd. Class of '22, we'll see you there!

FOUR DAYS, FOLKS!!!! It's almost here! Enjoy the next few days, get plenty of rest & make sure all your paperwork is it order.
https://t.co/Loj1p1qfso

Aug 1 is fast approaching. Make sure you have your physical on file with Ms. Williamson BEFORE tryouts & see the website for more tryout info. #takecareofbusiness

The 🏐 season is only 15 days away!!! Make sure you check out the vb webpage for pertinent tryout info & 2018 schedule.
https://bit.ly/2zOxH2K
Did we mention that it's only 15 days???


Advertising Affiliations - The only approved advertising vendor affiliation for La Grange Athletics is TxTreme Promotions.

Rocket Launches at the football field by our High School Engineering classes Thursday, May 17th at 8:00 AM. Come sit in the home stands and enjoy the show!

See you at the Sport Banquet on Monday, May 14 at the KC Hall at 6:00pm. Looking forward to celebrating a great bunch of student athletes!

Cookie Dough will be delivered to the field house tomorrow, Wednesday, May 9th for our athletes to pick up after school. We don't have the freezer space, so please pick up your order! Coach Kates

Tickets for the All Sports Banquet Monday night, May 14 at 6:00pm are on sale at the High School office, and Central office located at 560 N. Monroe through Wednesday. Come get your tickets, and can't wait to see you there!