La Grange All Sports Booster club will sponsor our annual "Meet the Athlete" event on Monday, August 15th. The event will begin at 5:45 pm in the cafeteria with a hamburger/hot dog meal. Introduction of fall sport athletes will begin at 7:00 pm at Leopard Stadium.. Go Leps!

La Grange High School will host an Open House for students attending La Grange High School on Monday, August 15th. Open House will begin at 5:00 pm and end at 6:30 pm. Student class schedules will be available for pick up in the LHS cafeteria starting at 5:00 pm. Please enter the patio area to gain access to the cafeteria. After you pick up your schedule, you are encouraged to meet your teachers. Open House is voluntary and if you are unable to attend, we will see you on August 17th for the first day of school. Go Leps!

A drive thru yearbook pickup for the elementary, middle and high school books will take place Tuesday August 9th, 4pm-8pm, at the high school campus. We will also hand out the books at the elementary school open house on Thursday 11th, and then at the MS and LHS open houses on August 15th. If a student wants to pick up a book at open house, and this year moves into 7th grade or 9th grade, they can pick up their books at their new campuses. Go Leopards!

La Grange High School will have an orientation on Wednesday, August 10th for 9th grade and new students attending La Grange High School. The session is scheduled for 1:00 pm. The session will begin in the high school gymnasium. The orientation session will last approximately one hour. The purpose of the orientation is to help new students and freshmen become acquainted with the operations of the high school campus. Attending orientation is voluntary and if you are unable to attend, we will see you on August 15th for Open House 5:00-6:30 pm. Go Leopards!

LHS Parents and Guardians, If you have not re-enrolled your student for the 2022-2023 school year please review the registration instructions for re-enrollment of currently enrolled students. Click on Existing Student Registration.
https://www.lgisd.net/o/district/page/parent-portal-and-online-registration
Please re-enroll to avoid any delay in your student's class schedule. Also, please confirm your enrollment if you enrolled early. Go Leps!

Officially welcoming a new (familiar) face to the LHS coaching staff! Coach Hubbert will be at the helm of our girls soccer program and serve as an assistant coach for volleyball. Welcome Coach Hubbert! We are thrilled to have you!

Students, Anyone having password issues need to contact Pam Keilers @ 979-968-7000. Please have your old password handy. LGISD IT


Seventeen students from La Grange High School were recently inducted into the Blinn College chapter of the Mu Alpha Theta Mathematics Honor Society. Mu Alpha Theta is a National High School and Junior College mathematics club for honor students that is co-sponsored by the National Council of Teachers of Mathematics and the Mathematical Association of America. Pictured from back from left: Amanda Urban, Garrett Harris, Emma Ehler, Madison Fritz, Jacob Kilian, Trey Cunningham. Middle row: Keslyn Davis, Rachel Matocha, Charles Herbrich, Drew Harbers, Lance Liccioni, Ricardo Ramirez. Front row: Kylee Kelley, Campbell Youens, Kyha Powell, Anna Eichler, Jose Ramirez.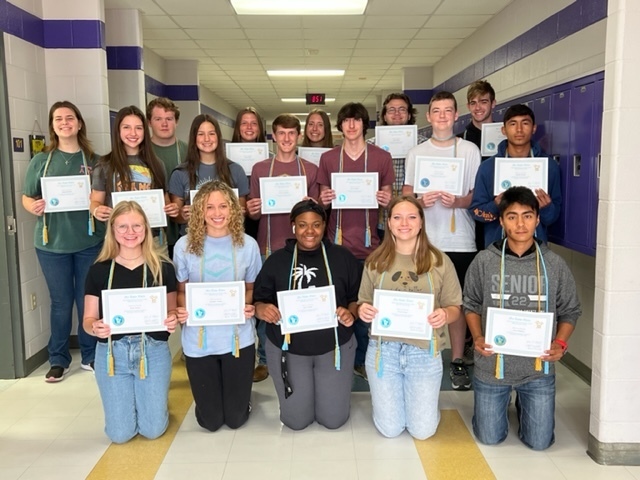 Congratulations Amanda Urban -2nd Place in 4A State Current Issues and Events!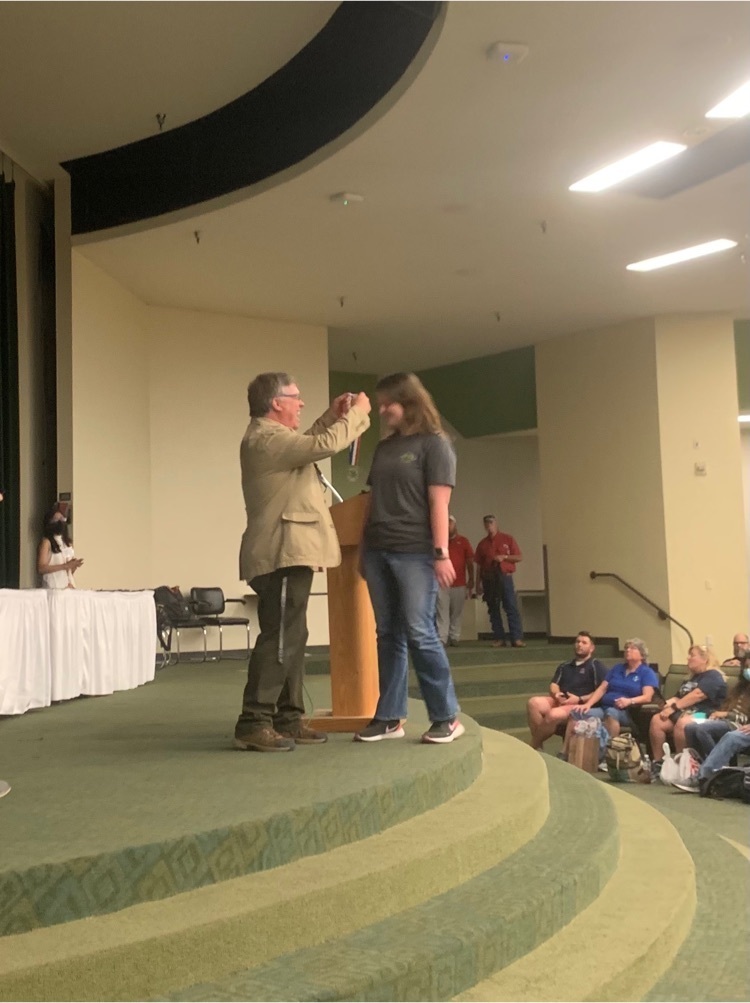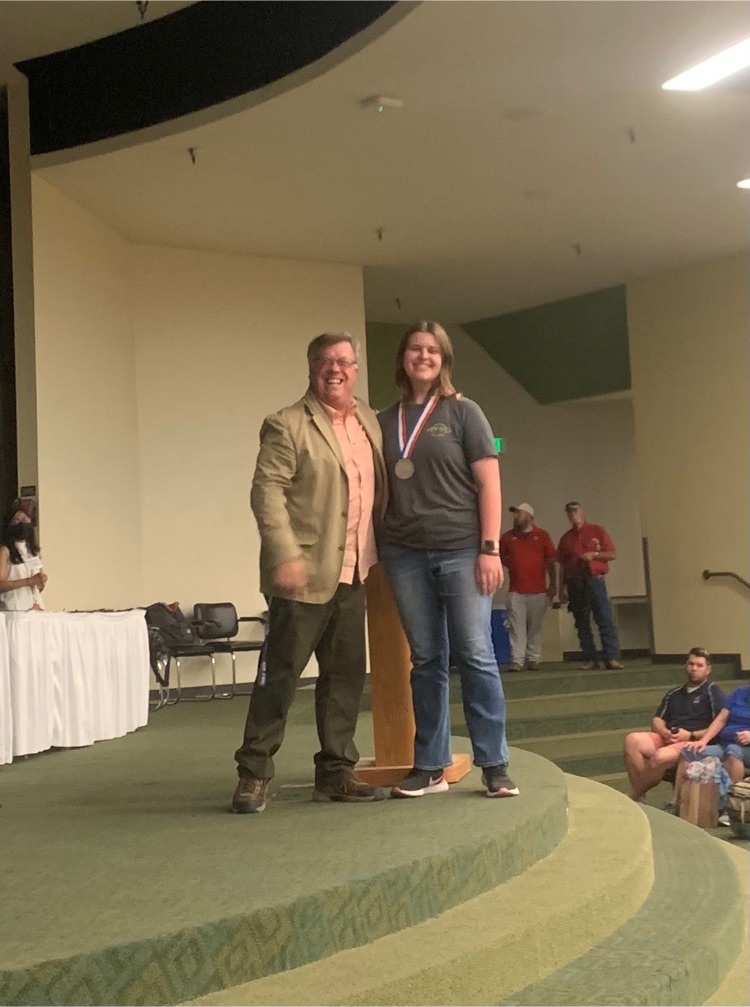 Congratulations to LHS Senior Jayden Pearson!!! He has been awarded a $20k Senior Scholarship through participation in The Houston Livestock Show & Rodeo School School Art Program. Only 15 of these scholarships are awarded each year to participating schools. An LHS Senior has been the recipient of this award 2 years in a row!

Thank you Fayetteville Bank for providing R&R Shaved Ice for our teachers during Teacher Appreciation Week!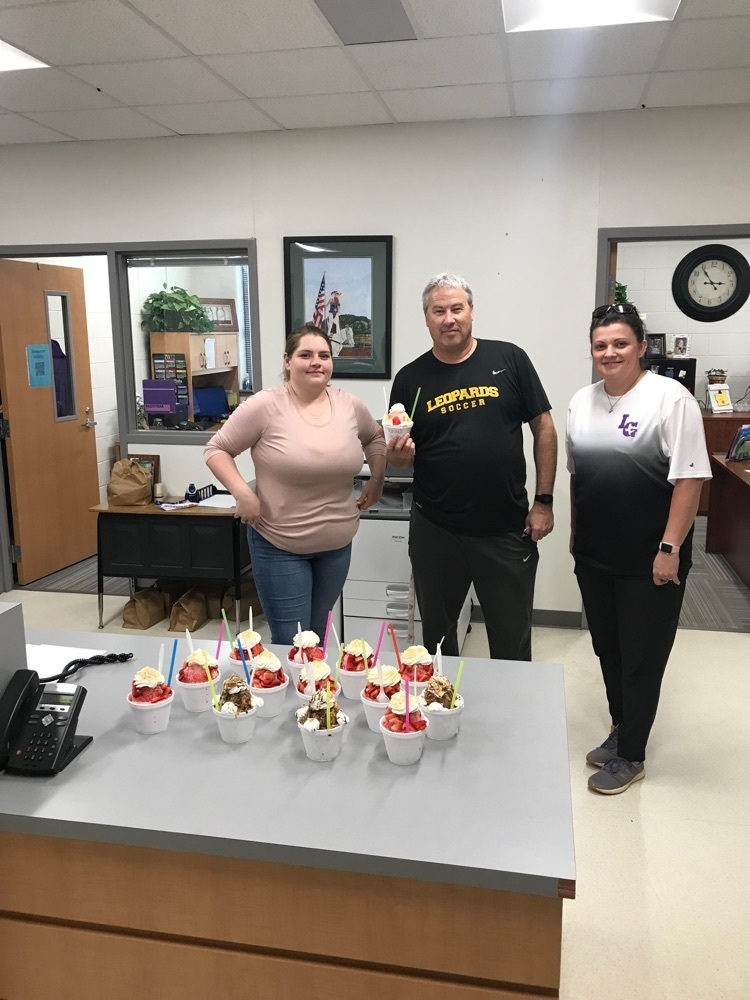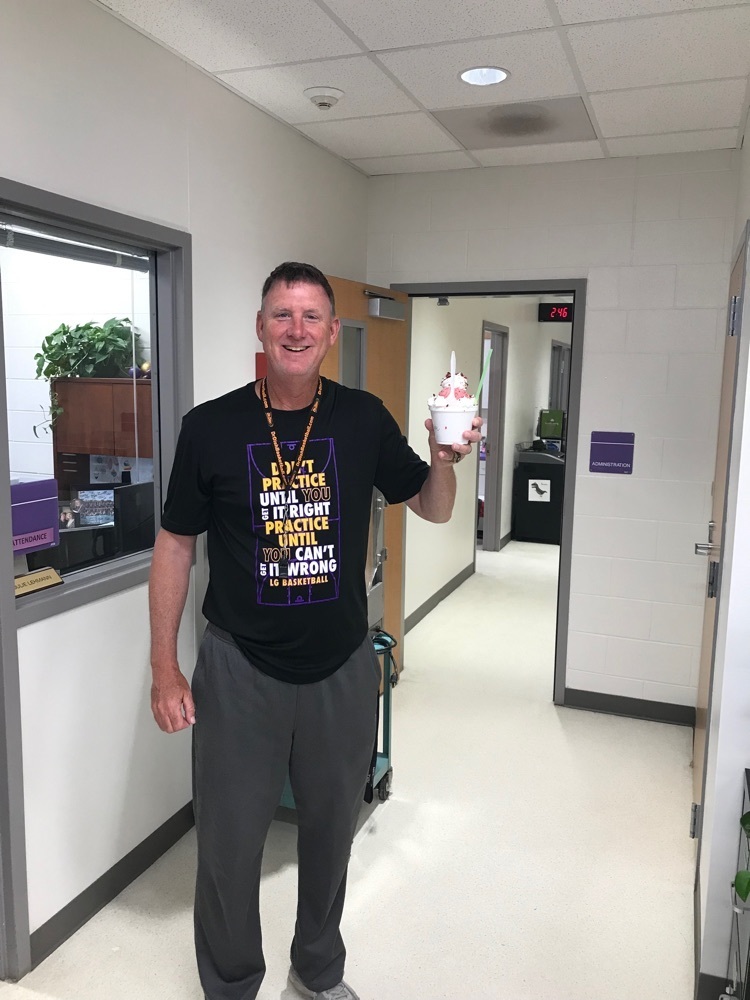 Student Council collected items for the Animal Shelter Supply Drive.
Ally Medical Services were on campus today and provided snacks and goody bags to all of the High School Staff. Seniors were also CPR trained and certified today by the Ally Team. Thank you Ally.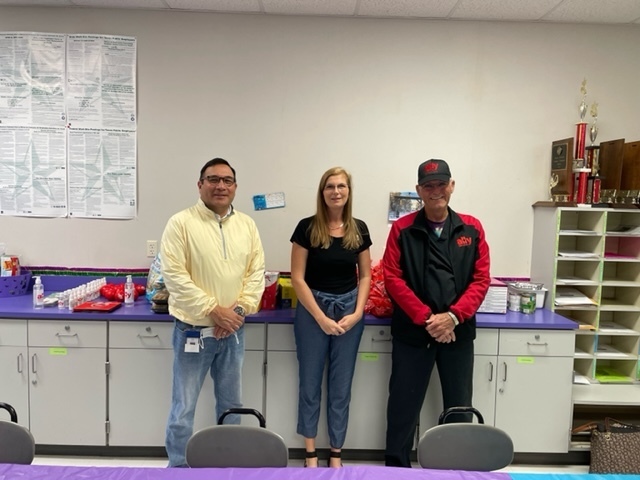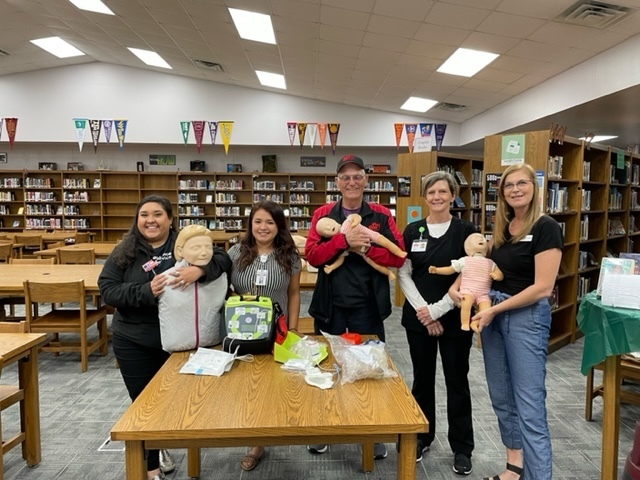 Yearbook sales end Saturday April 30th at midnight. Order online at
www.yearbookforever.com
Cash and check orders must be turned in to Mrs. Carr by 3.25pm Monday May 2nd. We only order the number presold so please buy now to guarantee a yearbook.

LHS would like to thank our local Knights of Columbus Council #2574 for the donation towards Teacher Appreciation Week.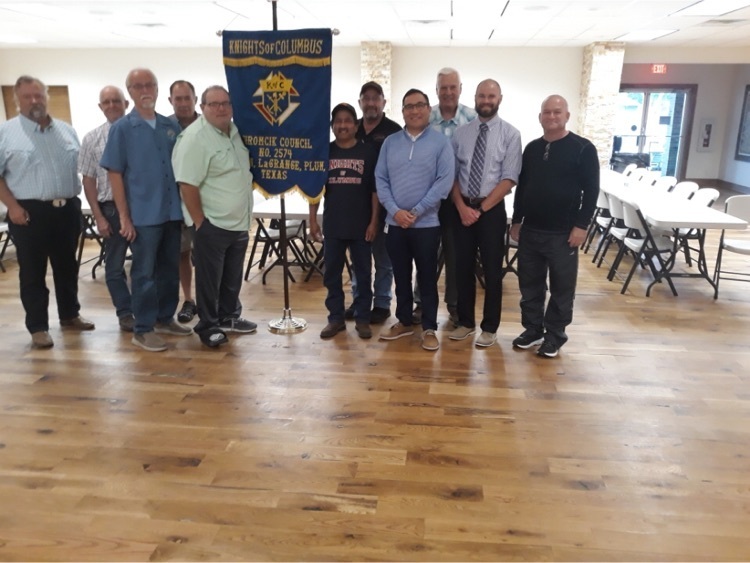 Scott and White Sexuality Education program will be presented to the students at La Grange High School Tuesday through Friday, April 19th through April 22nd, during their English classes. Scott and White Sex Education program provides teenagers with medically accurate information and factual data about the risks, potential consequences and options regarding sexual activity. New law requires parents to provide written consent for students to participate in any human sexuality program or sex education. If you desire that your student PARTICIPATE in this program you must OPT IN by completing and returning the form below. OPT In Form link:
https://tinyurl.com/5c4bw29n
What a fun night!! The La Grange Lady Leps Softball 2022 Youth Softball Night on Friday, April 1st was a great success!! Thanks to everyone who came out and supported the Lady Leps!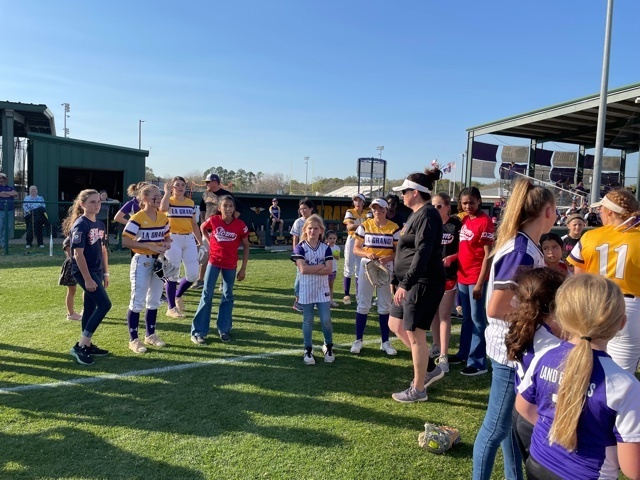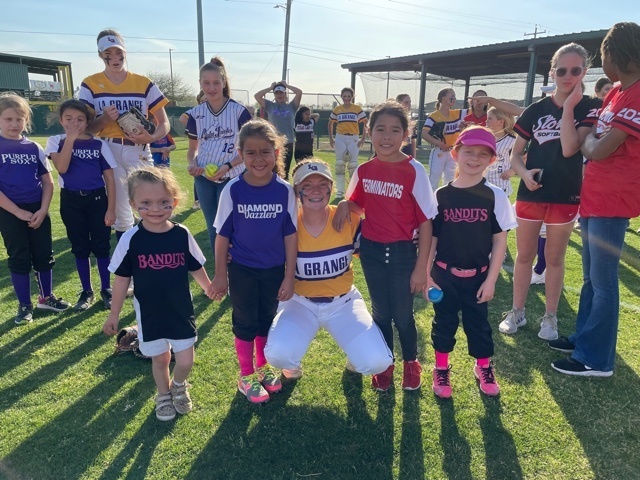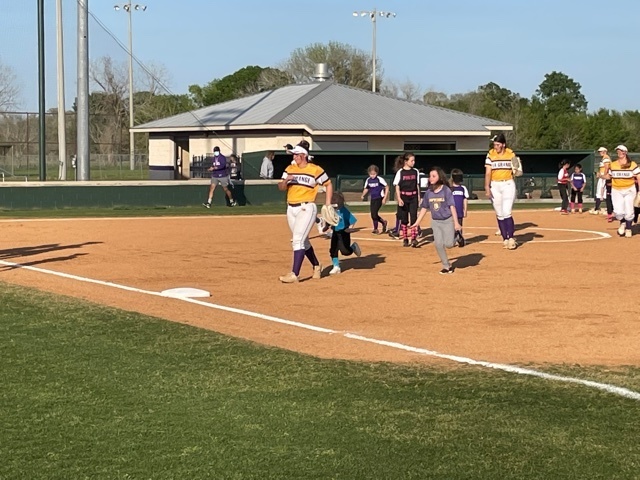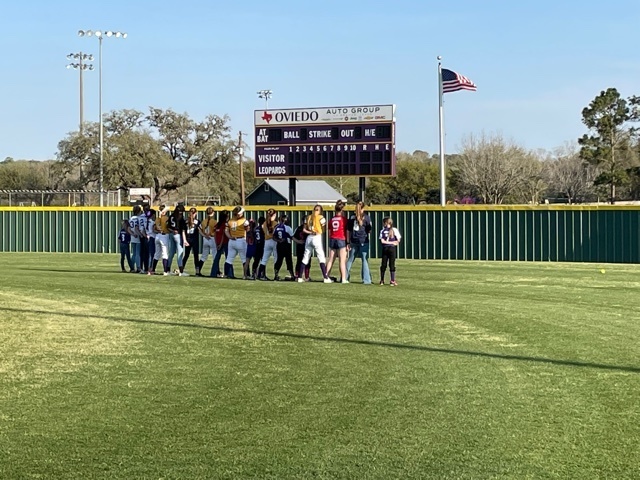 The La Grange Student Council is sponsoring an Animal Shelter Supply Drive until April 14th. Please drop items by the La Grange High School Library or in the Box outside of the Library Door. Thank you for supporting the Animal Shelter!!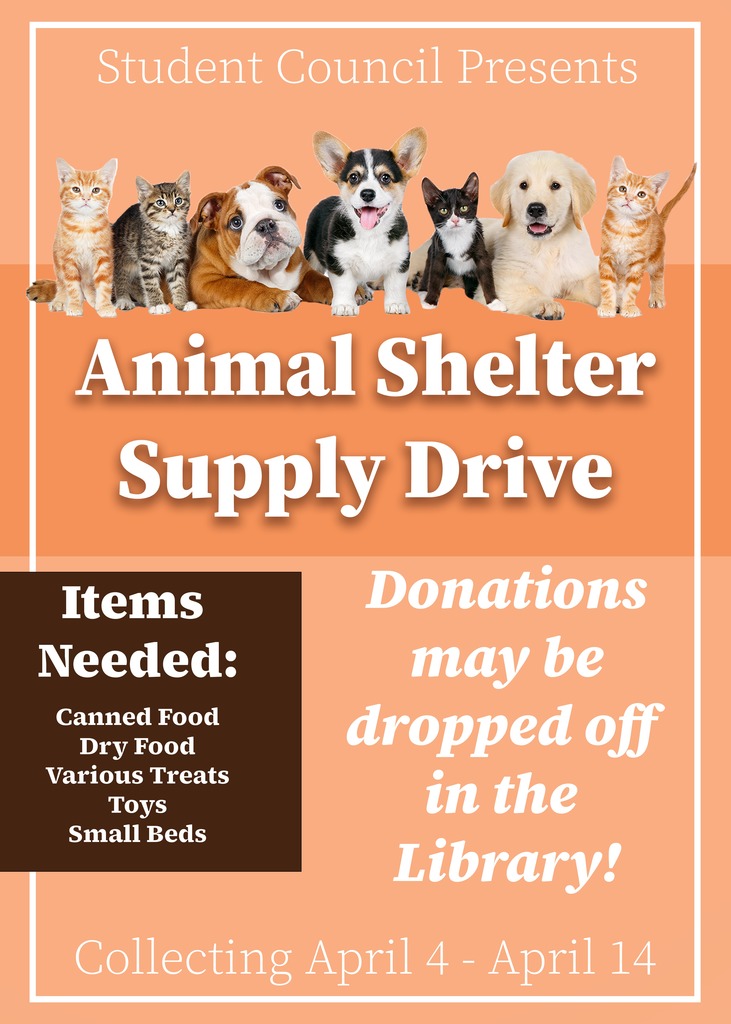 Thank you to the Tarnowski Family and Daricek Insurance for the Treats this week during STAAR testing.