Lone Star Tuesday @Lg ! Go Leps! Don't forget about the community pep rally and wear your Lg spirit!
Cosmetology showing school spirit homecoming week. Go Leps!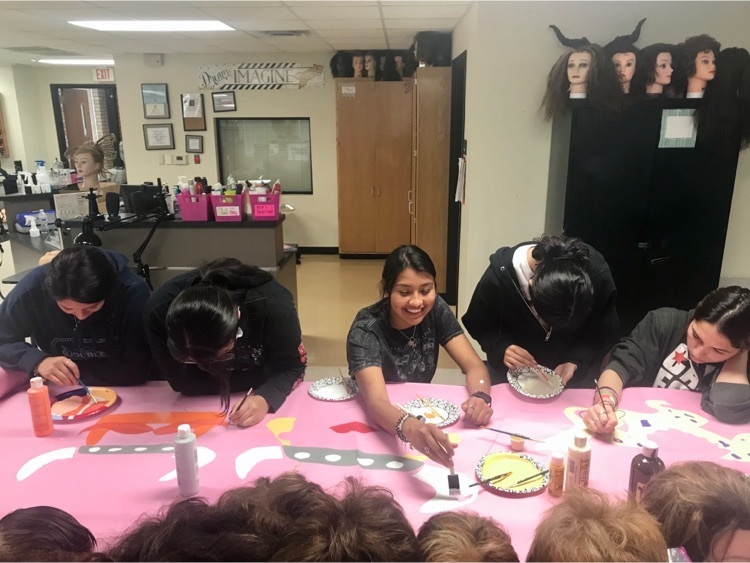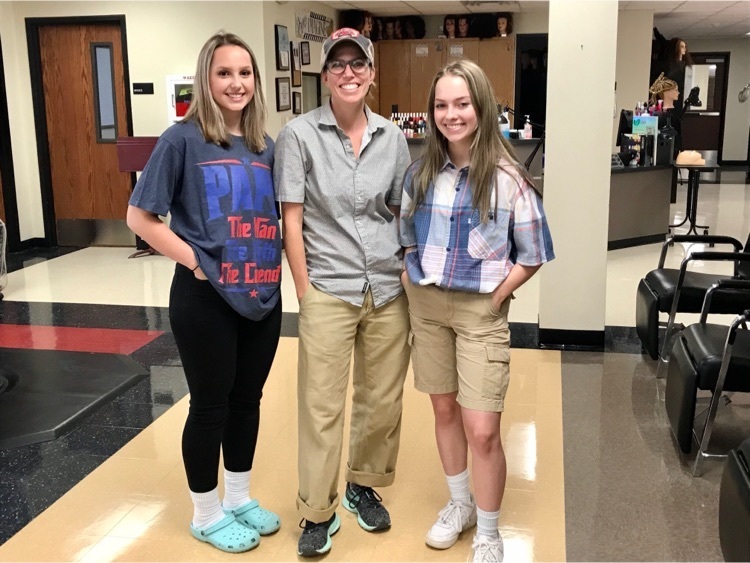 Senior students are working hard this year on new clients. The salon is available for appointments on Thursdays. Please call to schedule. Services include cut-color-manicure-acrylic nails-lash clusters-perm-braids-updo-makeup application.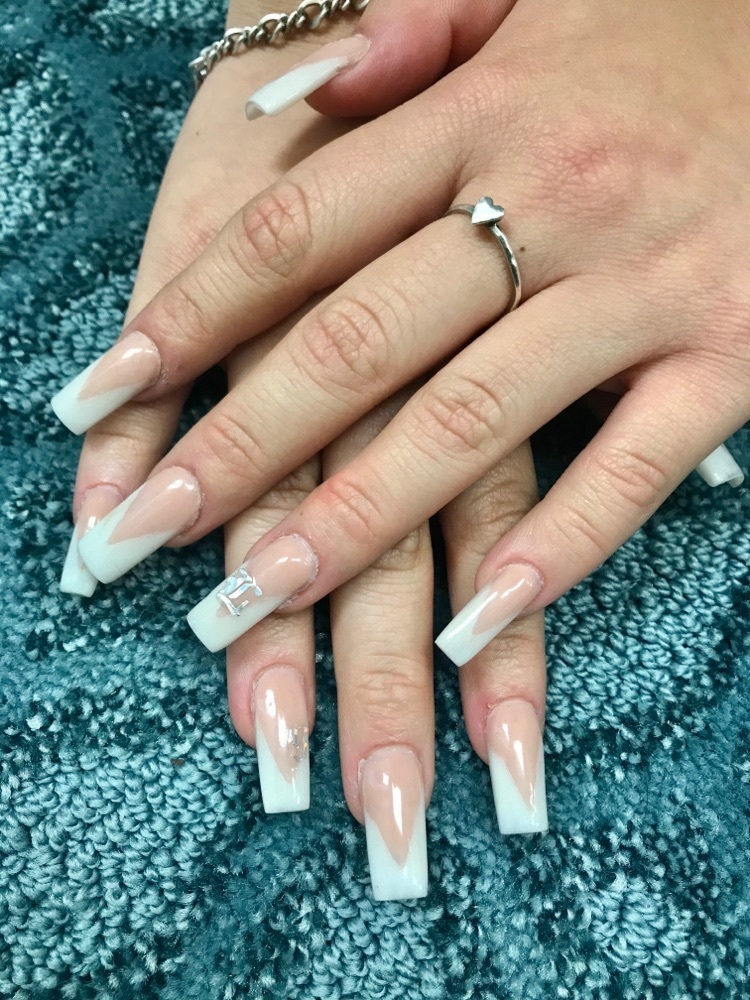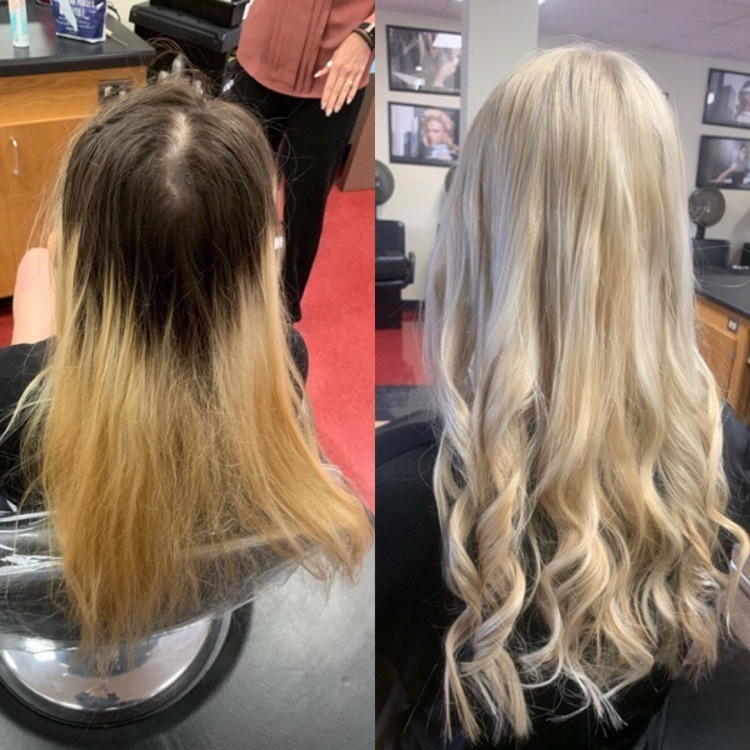 VARSITY FOOTBALL SEASON TICKETS ON SALE TO THE PUBLIC 8:00 a.m. - 4:30 p.m. Monday through Friday at the Administration Building 560 N Monroe. GREAT seats available! Bench back seating is $50 per seat - Chair back seating is a one time fee of $250 plus the cost of the season ticket for a total of $300. Every year thereafter the chair back is the cost season ticket only. All general admission tickets will be online only. GO LEPS!!!!!!
Cosmetology Seniors showing school spirit on their first day! 2022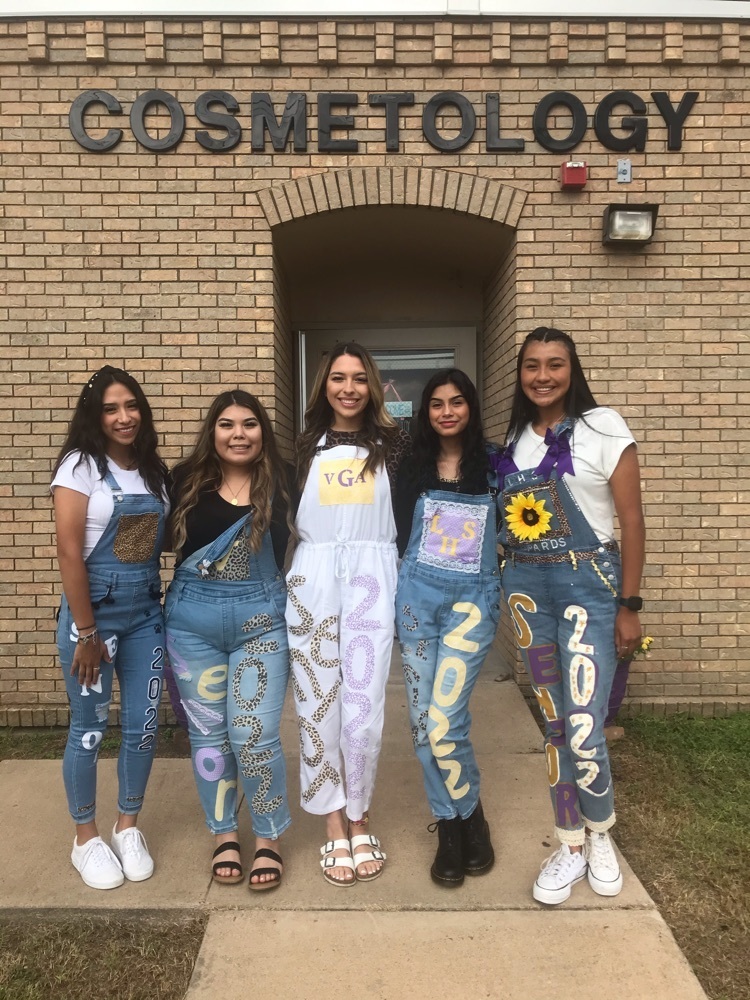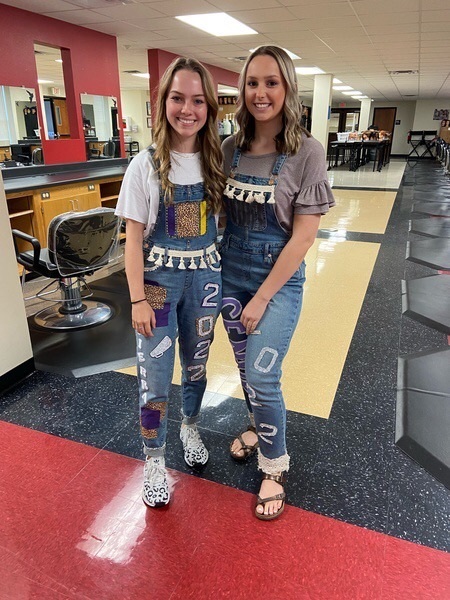 LHS Open House Schedule - Monday, August 16th: 4:45 pm Class Schedule distribution - LHS Cafeteria - Monday, August 16th 5:00 pm -6:30 pm Open House- Monday, August 16th 6:30 pm -7:00 pm Hot Dog/Burgers -LHS Cafeteria provided by LHS Athletic Booster Club - Monday, August 16th 7:00 pm Meet the Athlete - LHS Gymnasium -Monday, August 16th Go Leopards!

Congrats to thrower Riley Youens ('24) on finishing 8th in the nation at JO's in javelin for the 15/16u division (Top 2 15yo) with a 106' PR throw!!! #beastmode #AllAmerican

Announcement from LHS Journalism/Yearbook team: Three chances to pick up your 2020-2021 yearbook! 1) Drive thru pick up for high, middle and elementary books this Tuesday, August 3rd, from 5-7pm at the HIGH SCHOOL parking lot. You can pick up books for family and friends. 2) Open House - Monday, August 16th 5:00 pm - 6:30 pm 3) At the school offices once school starts. If your student is starting 7th or 9th grade, we will have their books for pick up at their NEW campus. If you think you ordered online but aren't sure, visit
www.yearbookforever.com
and click on Find My Order. If you think you paid by check or cash, email
lucy.carr@lgisd.net
with your student's name and grade they just left and I will check our pre-order list. We will have a few books available to buy at pick up - cash and check only. $25 for elementary and middle books, and $65 for high school.

For those attending tryouts, please fill out the form at the following link: t.ly/5jyj


High School volleyball tryouts begin Monday, August 2 @ 8am in the LMS gym. Athletes must have a physical on file in order to participate.
Congratulations to 2021 LHS Graduate Kalyn Hernandez!!! She has been awarded a $20,000 Houston Livestock Show & Rodeo Area Go Texan Scholarship!!! Each year only 20 of these scholarships are awarded. She qualified for this scholarship through the HLSR Western Art Competition.

THANK YOU WHATABURGER from the Class of 2021!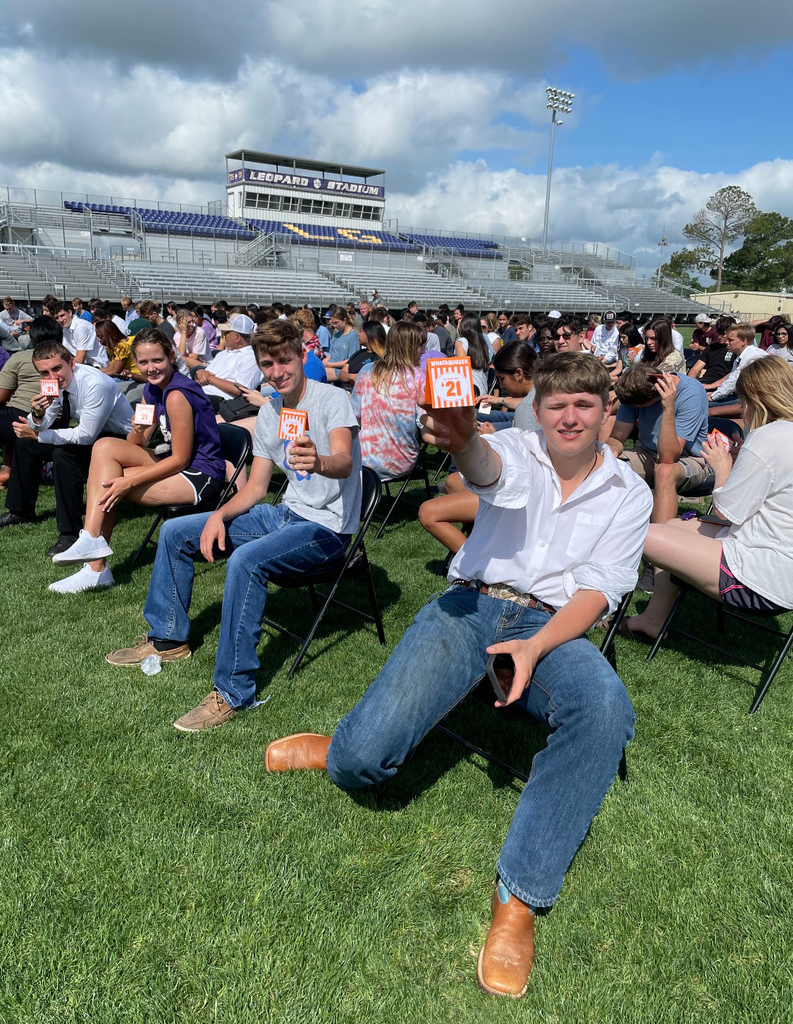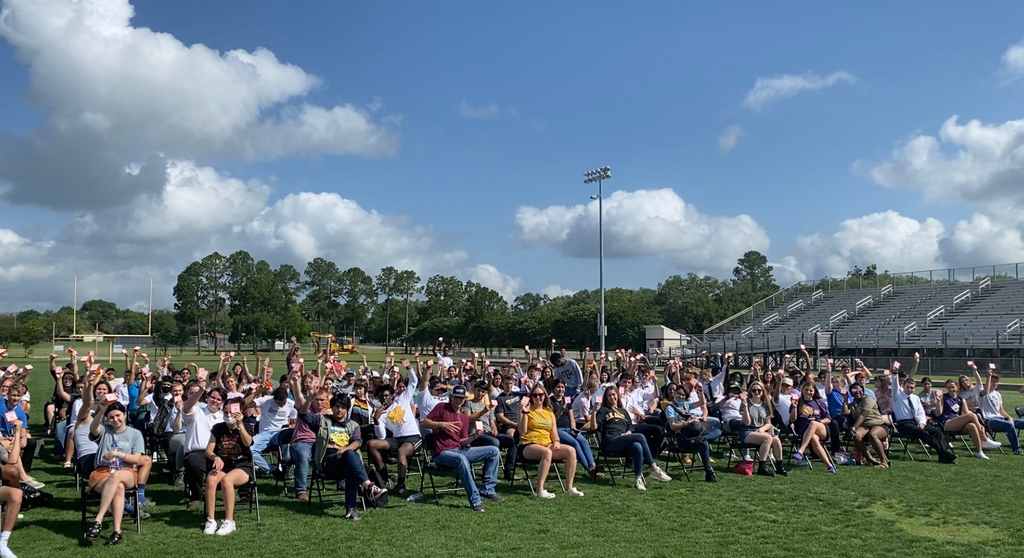 We were so excited to have a select group of 6th grade students come visit Cosmetology. We spoke about our program and other great opportunities offered at Norma Webb. We also had a little time for Cosmo students to tinsel some hair before they left. Thank You Mrs. Calloway for making these arrangements and allowing them to see our place!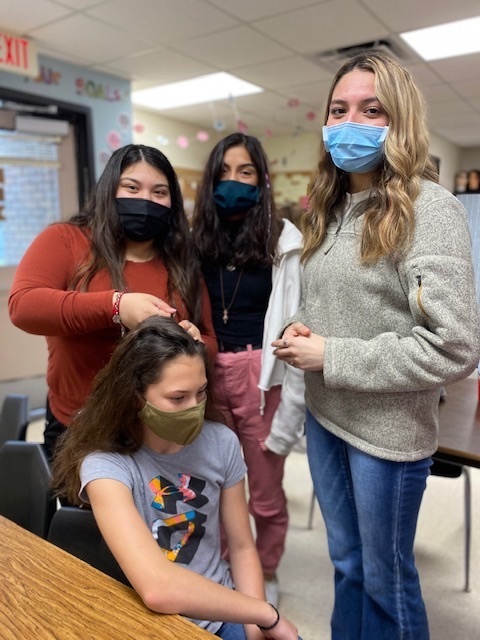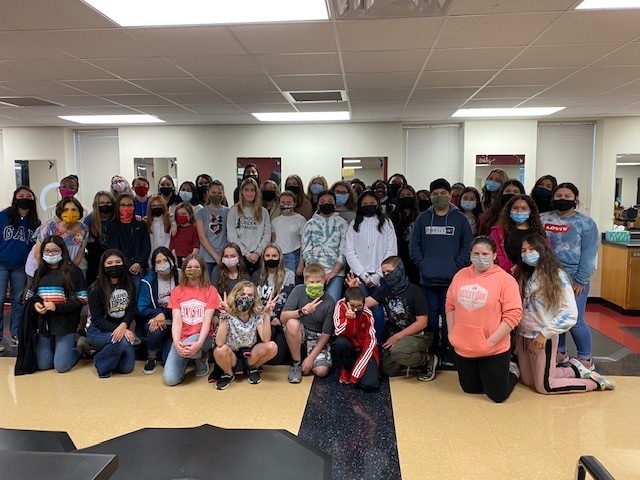 Cosmetology Senior field trip @themuaproject taking advance makeup training and instruction.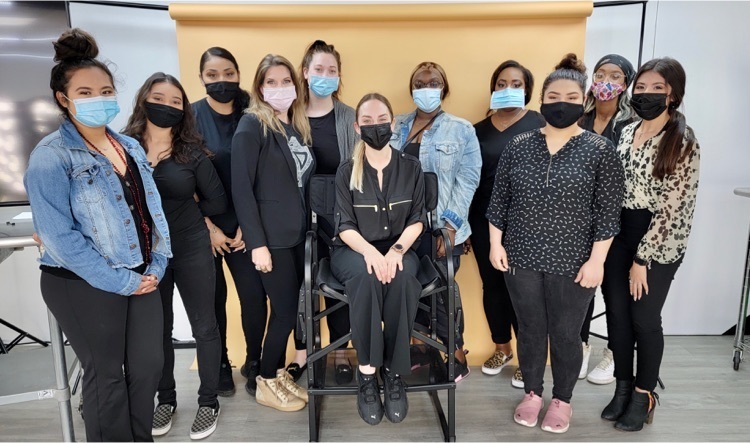 We had a great turn out for Salon Saturday helping students and teachers prepare for prom night!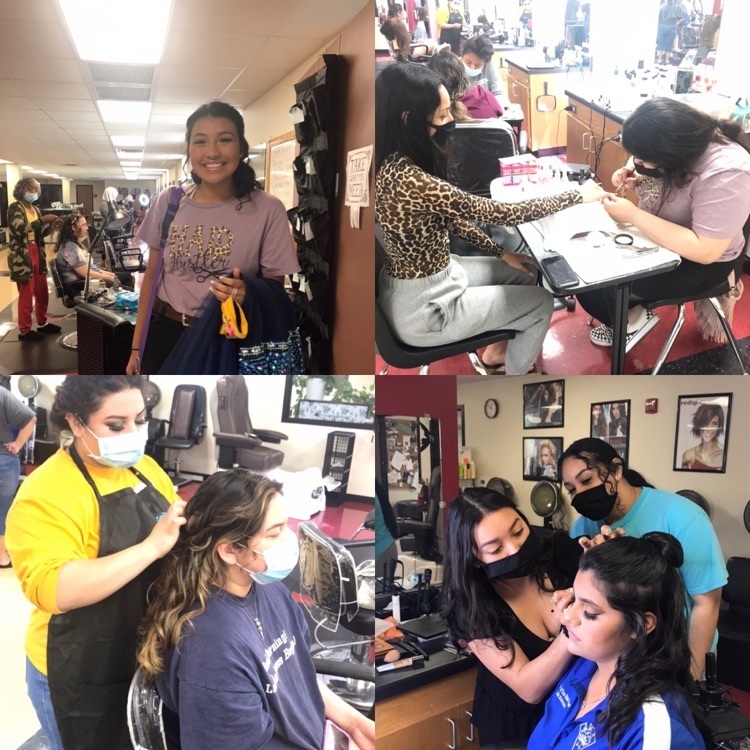 Congratulations to Lauren Faldyn. Her artwork placed 22nd overall at the HLSR School Art auction. Today the awards ceremony was held and placing of the top 72 was announced. The live auction will be held in May. What an outstanding accomplishment?!

Cosmetology class visited Texas laser & Aesthetics today to learn about advanced training opportunities once licensed. We left feeling super inspired!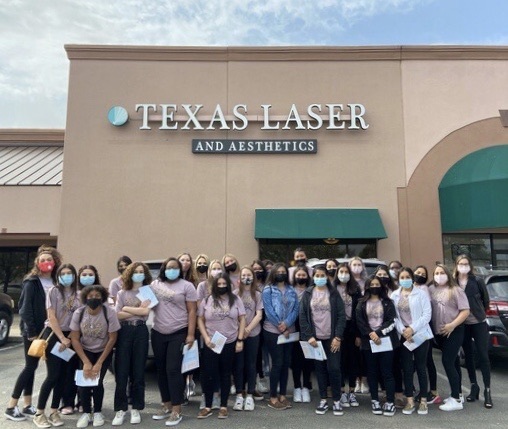 Congratulations to the following student for earning a Superior Rating on Saturday at the UIL Region 18/26 Solo & Ensemble Contest: Ale Solorzano, Westin Smith, Jereld Brothers, Hope Kalina, Maisie Martinez, Makenzie Givan, Amanda Urban, and Hailee Martinez.
Congratulations to Lauren Faldyn!!! Her Houston Rodeo Artwork "Midnight Kiss" was selected for the HLSR School Art Auction. Roughly 45,000 students k-12 in Texas create a work for the competition each year. Lauren's work made it into the top 72!