Wishing our Leps & Lady Leps soccer teams good luck as the begin district @ Navasota tonight! ⚽️🐾🐆

Good luck to the Leopard Swim today at District! 🏊‍♀️🐾🏊‍♂️

Today at the UIL Shiner Shootout, the LG Computer Science Team took 1st Place Team. Daxton Givan took 1st Place Individual while Sean Cantwell took 2nd, Jairo Soto took 3rd, Hadyn McIntyre placed 4th, and Jeremy Atwood placed 6th. Placing 6th in Computer Applications was MaKenzie Givan (not pictured).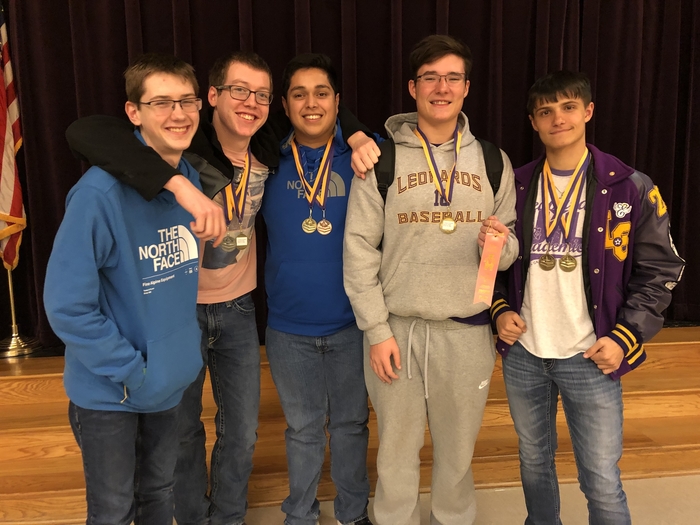 The JV girls soccer game @ Navasota scheduled for today has been cancelled.

Lots going on in LHS athletics today! Good luck to Powerlifting, Tennis & JV girls soccer as the compete! #GoLeps ⚽️🎾🏋️‍♂️🏋️‍♀️

La Grange athletes showing support today for Caldwell HS Coach Weiss! 👚 #WendyWeissDay #KCancer #fight @CHS_CaldwellTX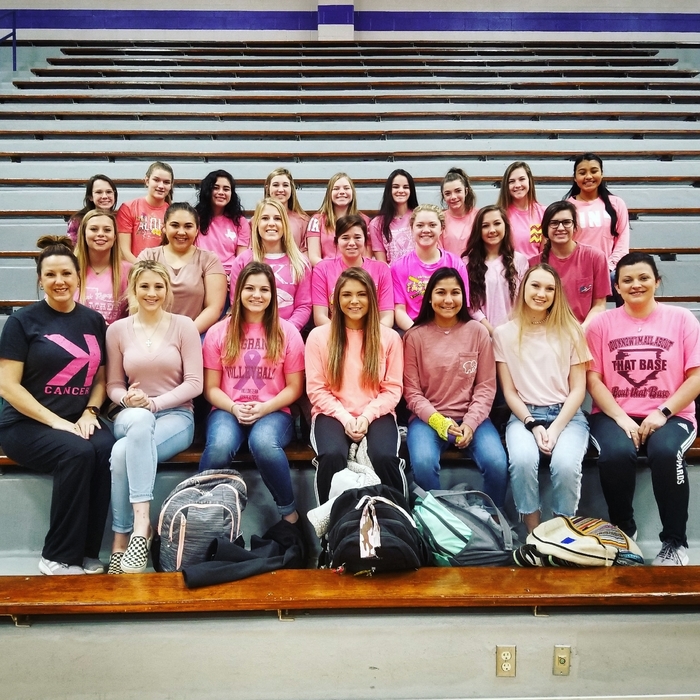 Congratulations to the following students who participated and placed at the UIL academic tournament in La Vernia on January 19th: COMPUTER APPLICATIONS: Abbey Weyand, 1st Molly Bennett, 2nd MaKenzie Givan, 4th POETRY: Olivia Rodriguez, 3rd COMPUTER SCIENCE: Daxton Givan, 3rd

Congratulations to these LHS Art students! They will go on to compete in the next round of judging and hang in the Hayloft Gallery at the Houston Livestock Show & Rodeo. Join us on Saturday, February 16th @ the LaGrange HS Cafeteria 11am-1pm for the Community Western Art Show and see the work of all students that participated.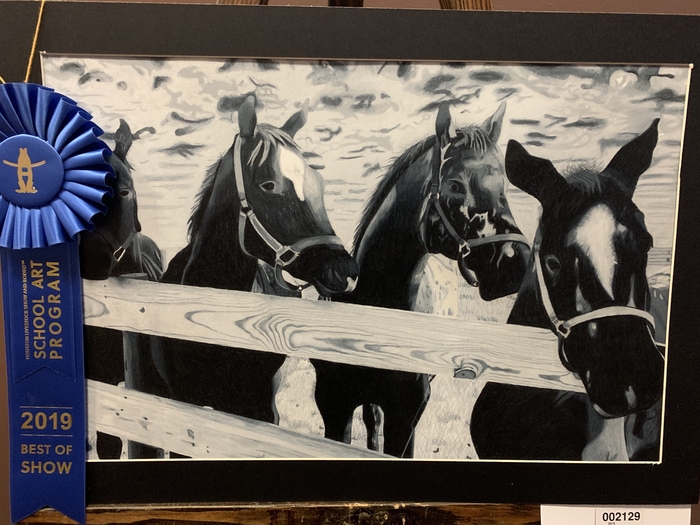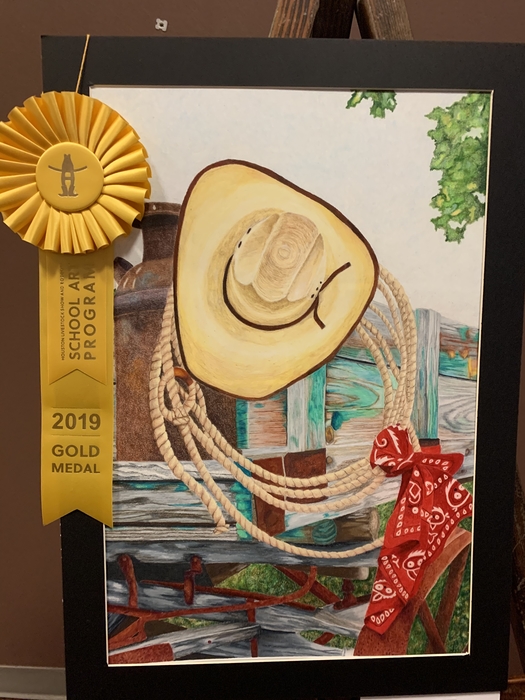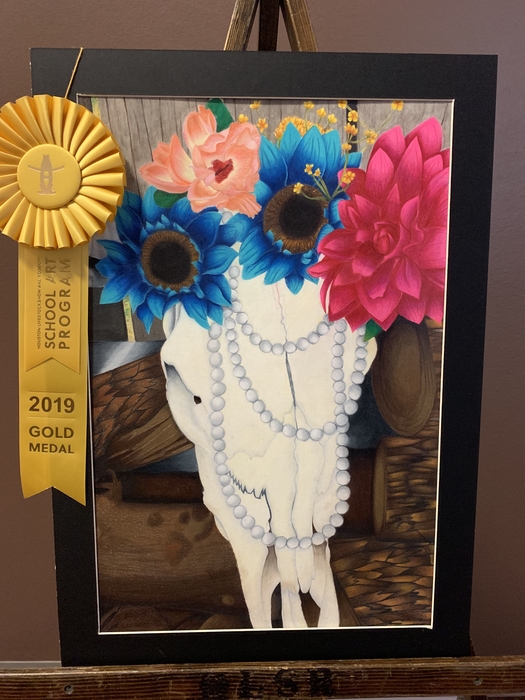 This past Saturday 7 students from La Grange High School Band auditions for the opportunity to be apart of the Association of Texas Small School Bands All-State Band. Jairo Soto earned this honor and will be participating in rehearsals and a concert with the All-State Band Feb 13-16th in San Antonio.

Mrs. Ryza's AP Physics students roller coasters to learn about potential and kinetic energy. Students worked as a class to incorporate different parts of the roller coaster and piece them together to make one large coaster. Link:
https://youtu.be/V6ZEPiClmLk
.

Mrs. Naiser's English class using their knowledge to "escape".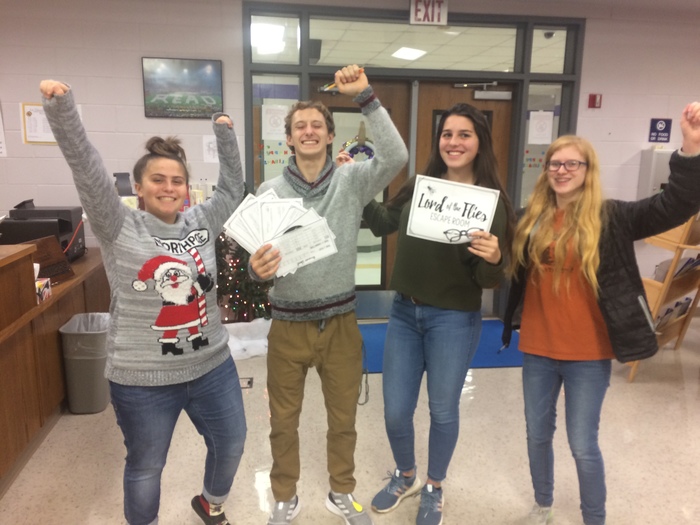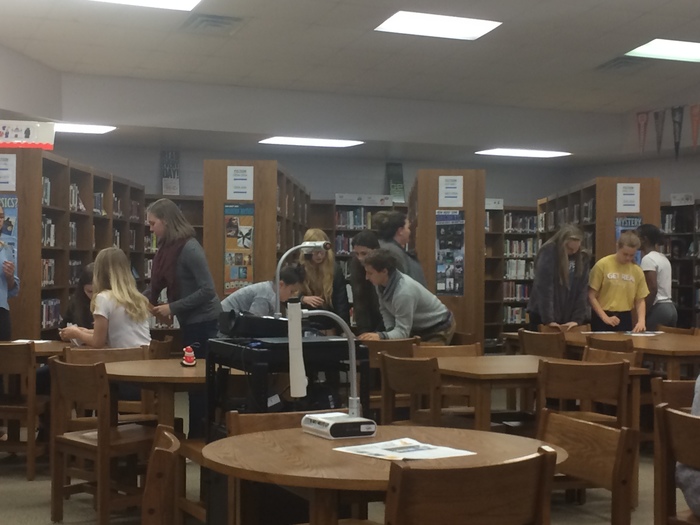 FCCLA members making sock puppets for the Children's Advocacy Ctr.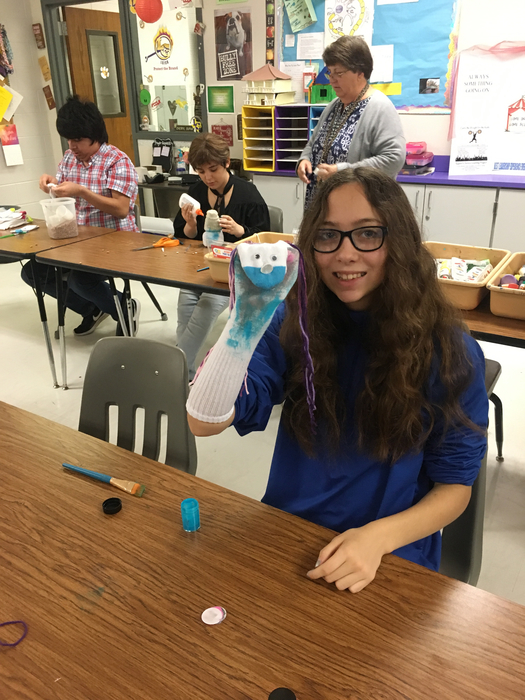 New LHS student-led and produced podcast available on iTunes! Search "PawPod" in the iTunes Store.

Class of 2019 Parent scholarship information meeting! Awesome turnout!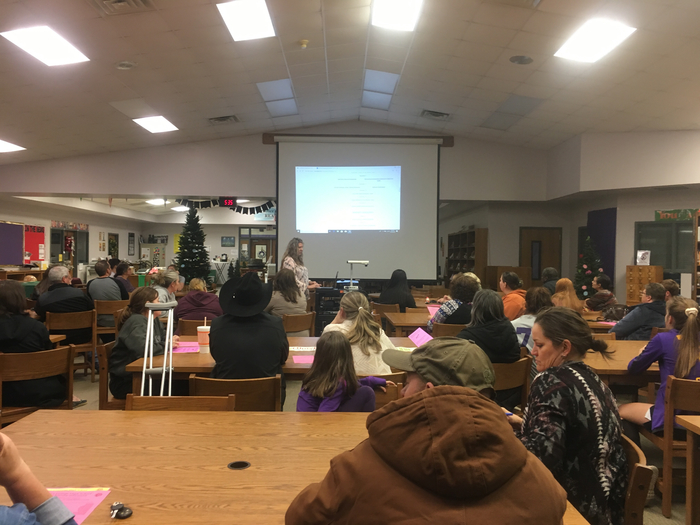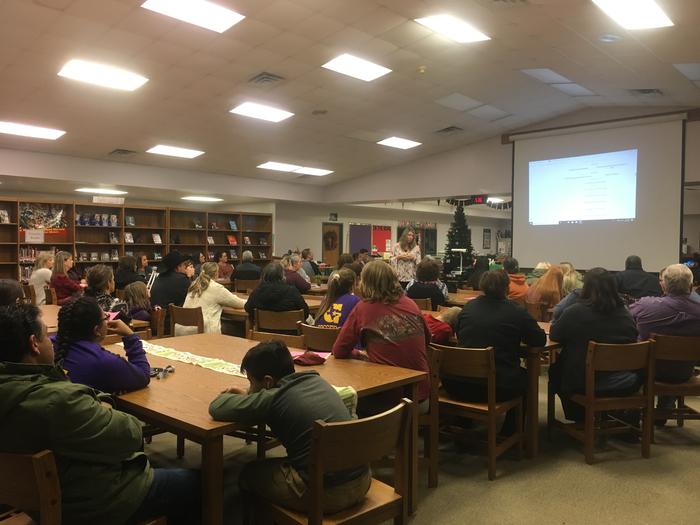 Oh "Chemistree" how lovely are your branches!

Sports Medicine students, and their teacher, Ms Williamson, saw how air medics are equipped to deal with emergencies when PHI Air Medical flew in to see them this week. Students were able to look around the helicopter and its equipment and talk to the medics.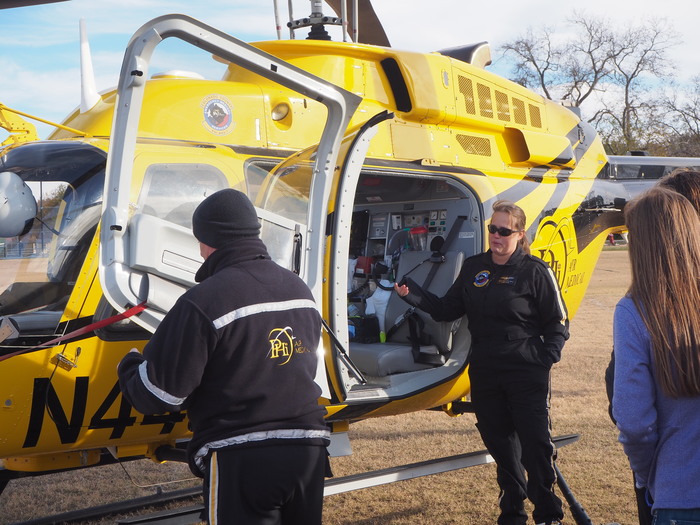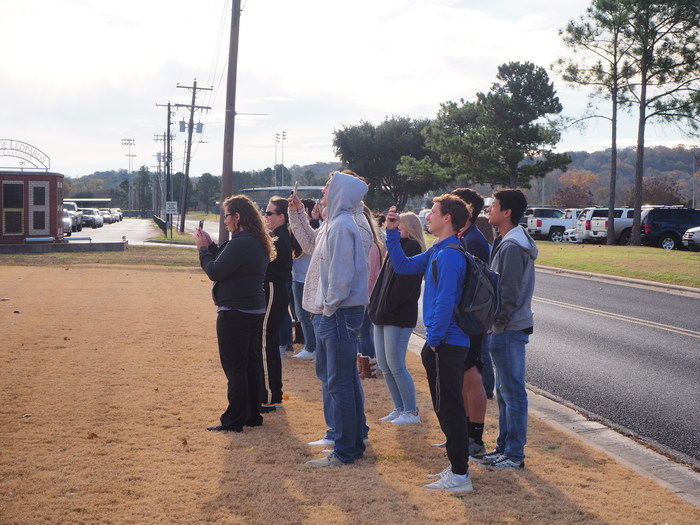 Representatives from the Advanced Placement College Board came to visit La Grange High School today, to visit and gather ideas from our AP teachers and administrators.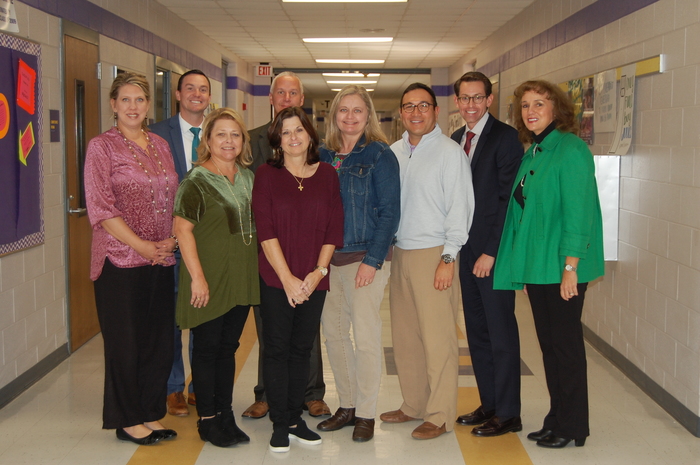 La Grange High School students raised more than $6000 in a Coins For Cops fundraiser this week for Fayette County Deputy CJ Lehmann. We are proud of the way the students stepped up to support this worthy cause.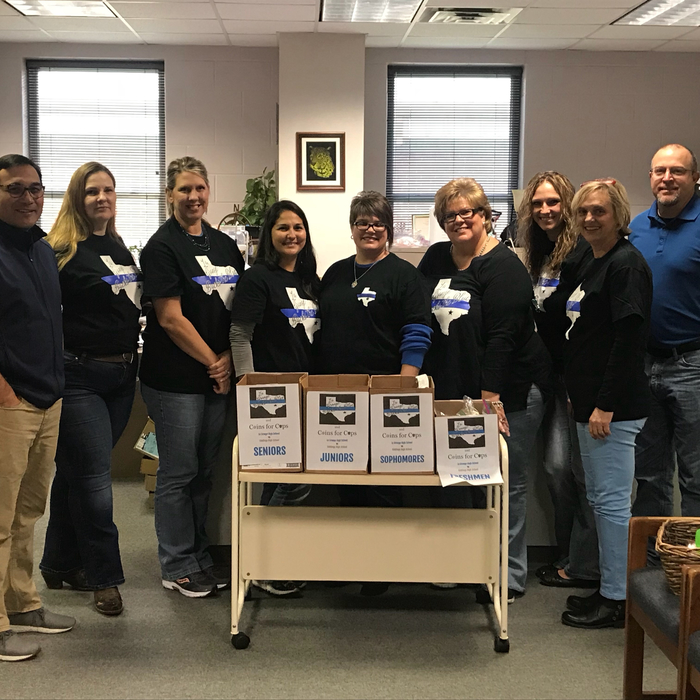 Spanish 1 Classes are celebrating Dia de Los Muertos!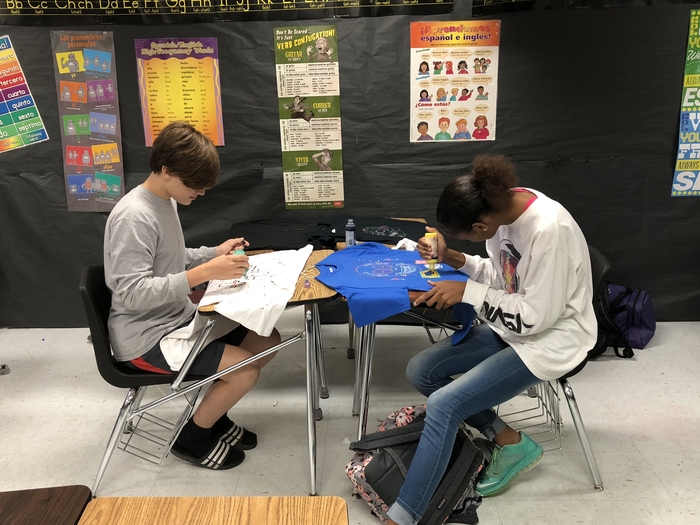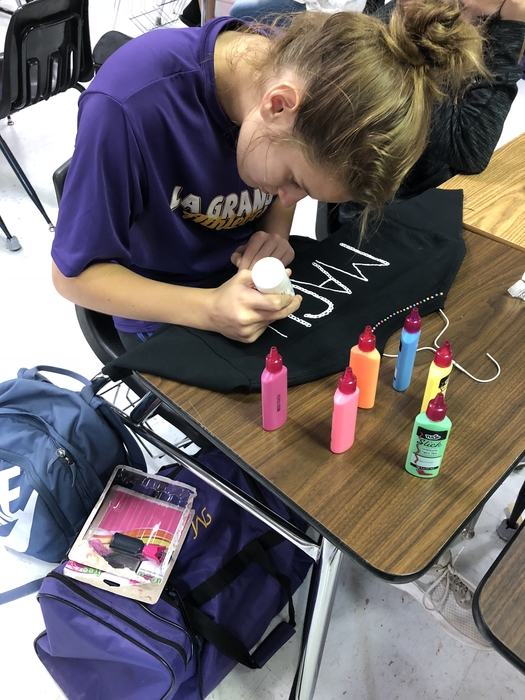 Sr. Jairo Soto-Lopez, So. Molly Bennett, & Jr. Sean Cantwell participated in Comp. Sci. & Tech. Apps. contests at the Texas State University IT Symposium on Oct. 19. Soto-Lopez and Cantwell placed 4th and 5th, respectively, in Java. Bennett placed 3rd in Excel and 1st in Access.