Congratulations to these LHS Art students! Their work has been selected to compete at the next level of judging in the 2022 Houston Livestock Show & Rodeo Western Art Competition! Their artwork will also be on display at the Hayloft Gallery at NRG Park for the duration of the Rodeo in March. What an outstanding accomplishment! Best of Show - Campbell Youens Gold Medal - Danyelle McIntyre Gold Medal - Mara Colon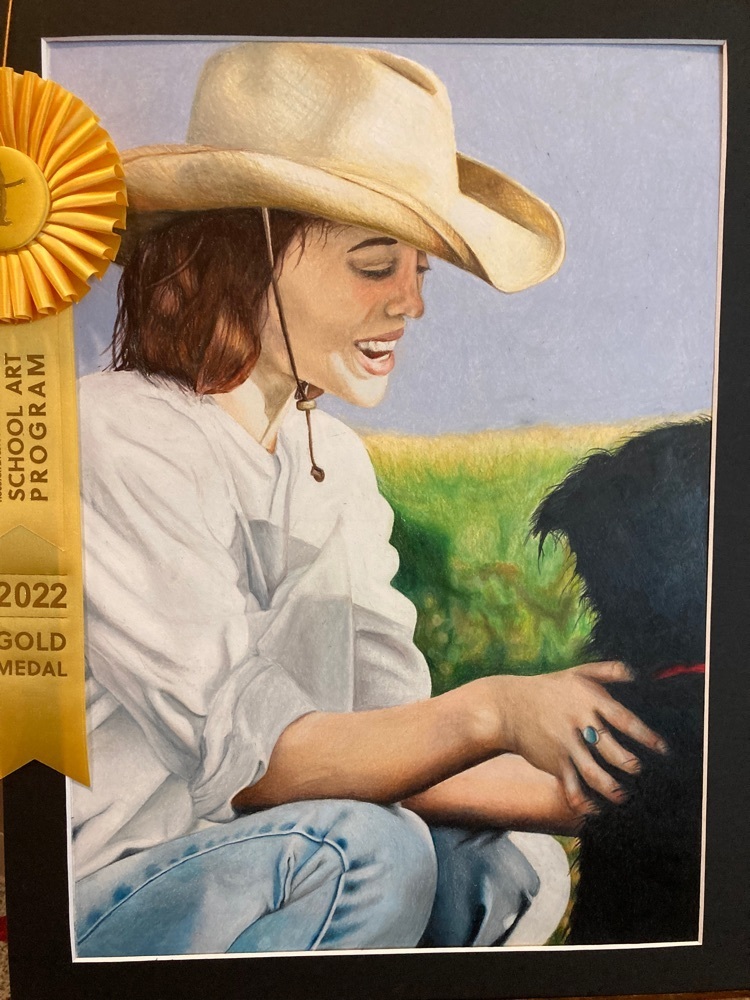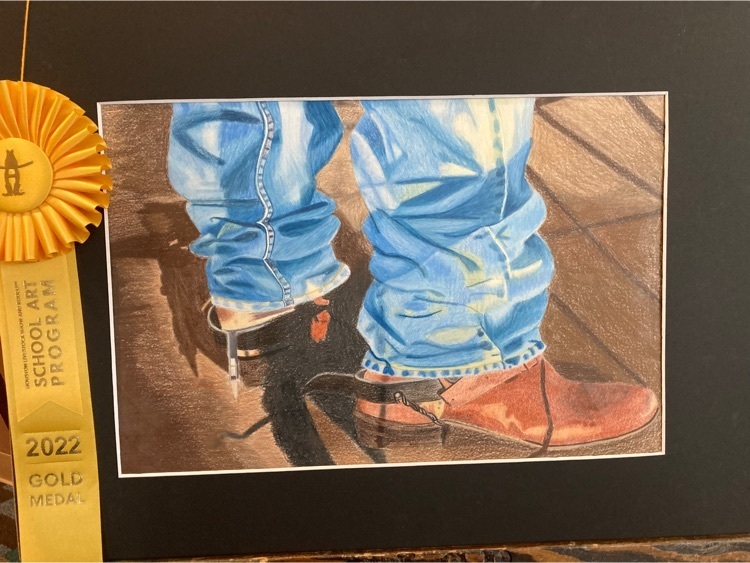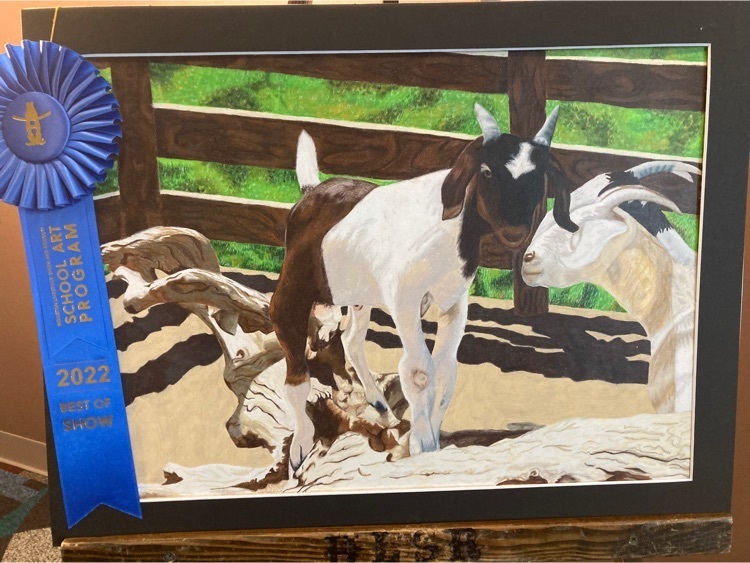 LHS Media Club is taking Santa and Mrs. Clause pictures at the Christmas Open House at the Historic Casino Hall this evening until 6:00 pm. Come on out! If you miss us tonight, we will also be at the High School Book Fair on November 29 and Schmeckenfest on December 2.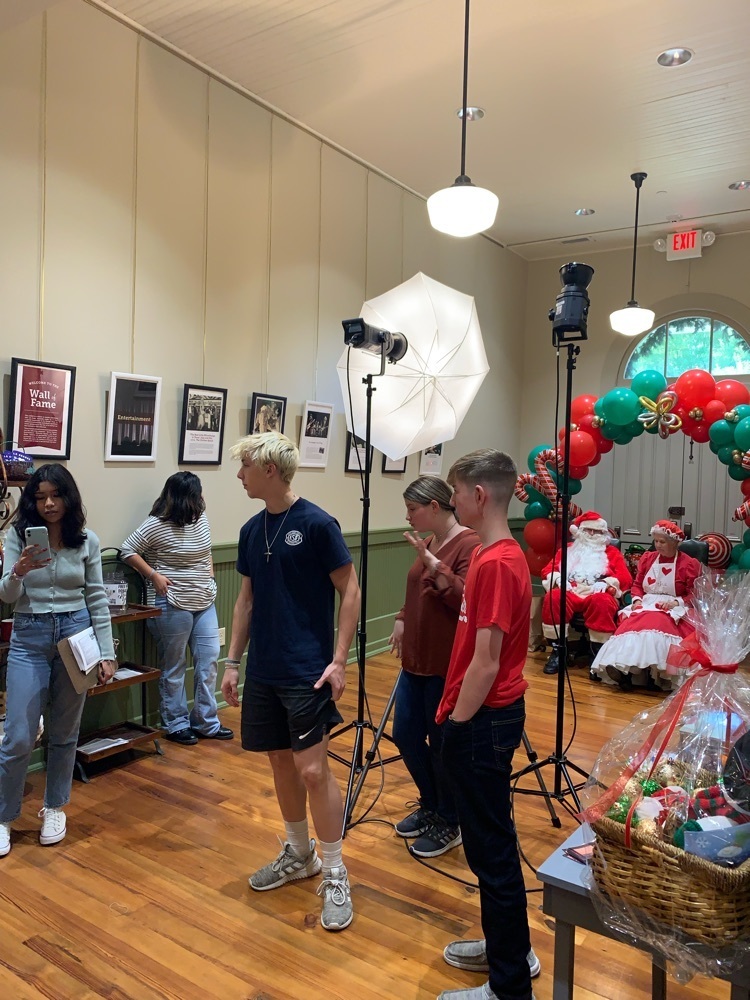 198 students participated in the first "CTE Day" held at La Grange High School on November 16, 2021. A representative from Texas State Technical College, as well as local employers connected through the Texas Workforce Commission, gave presentations on Nursing, EMS, Education, Culinary Arts, Accounting, Web and Graphic Design, Welding, Electrical Construction, Computer Science and Cybersecurity, and Automotive Technology and Diesel Equipment. Thank you to Leslie Karonika and Adam Temple (Air Evac Lifeteam), Mark Ulerick (accountant), Jeff and Christina Votaw (Votaw Welding and Fabrication), Quenten Gonzalez (Tejas Healthcare), and Rachel Genzer (TWC) for their help and participation!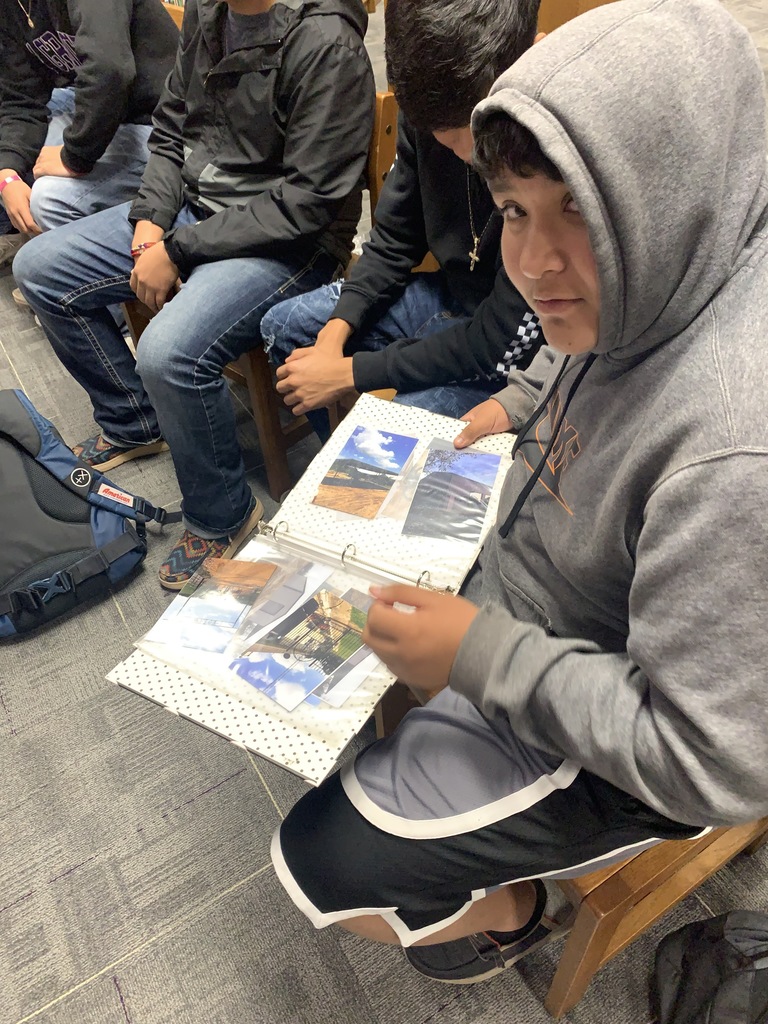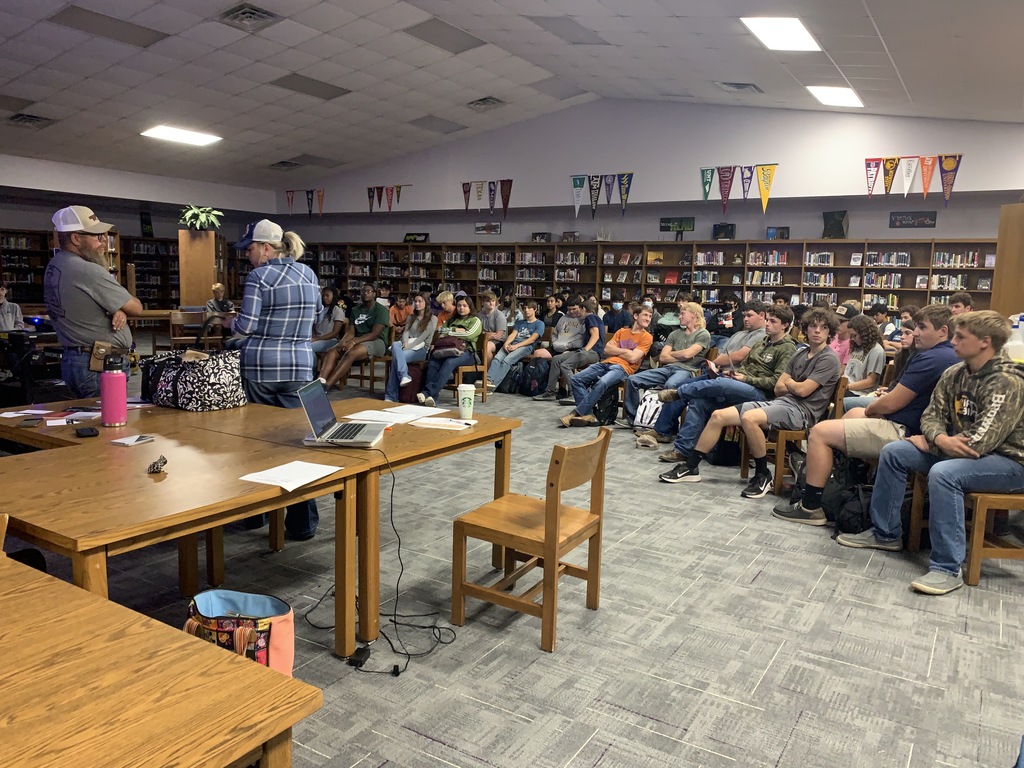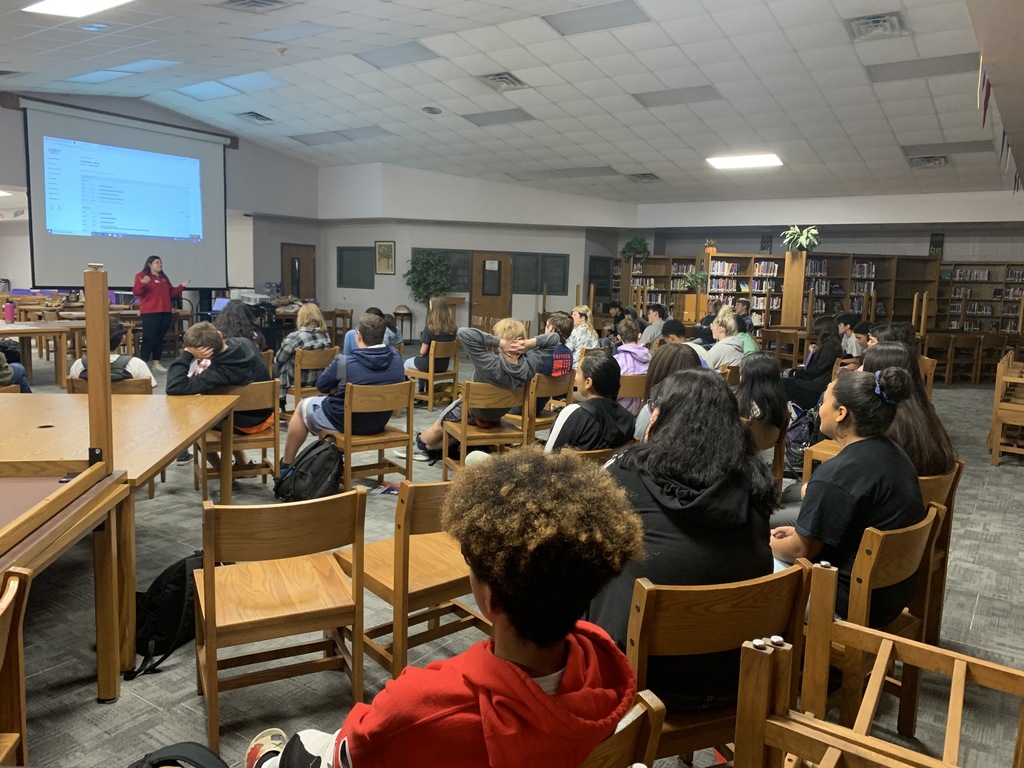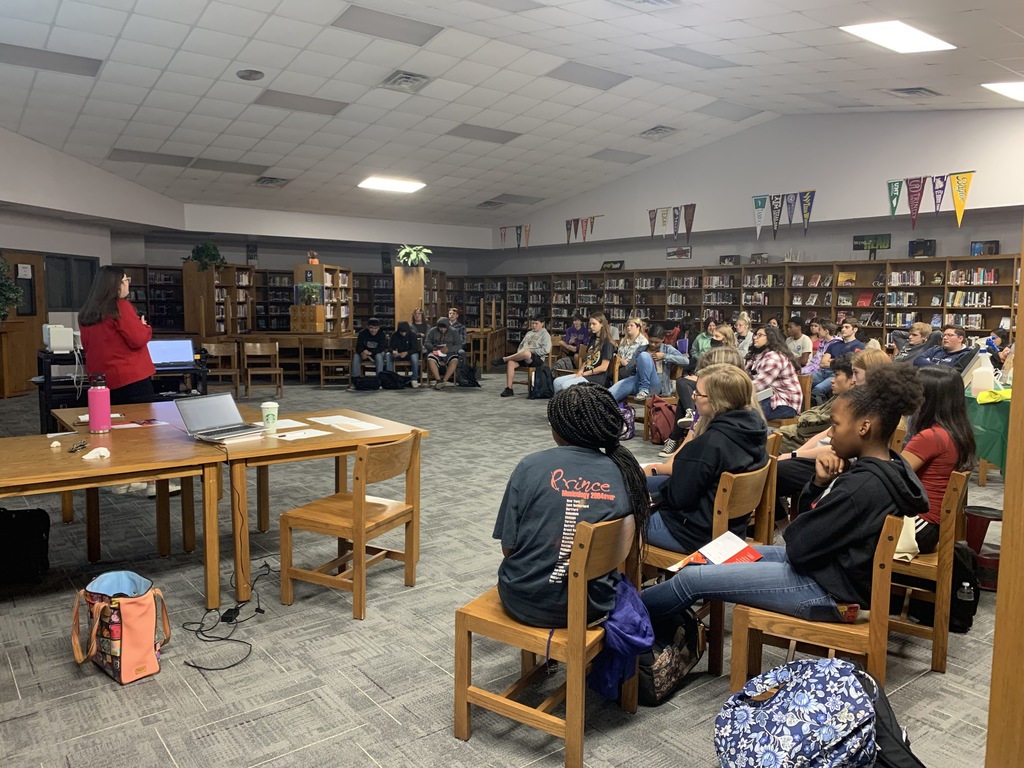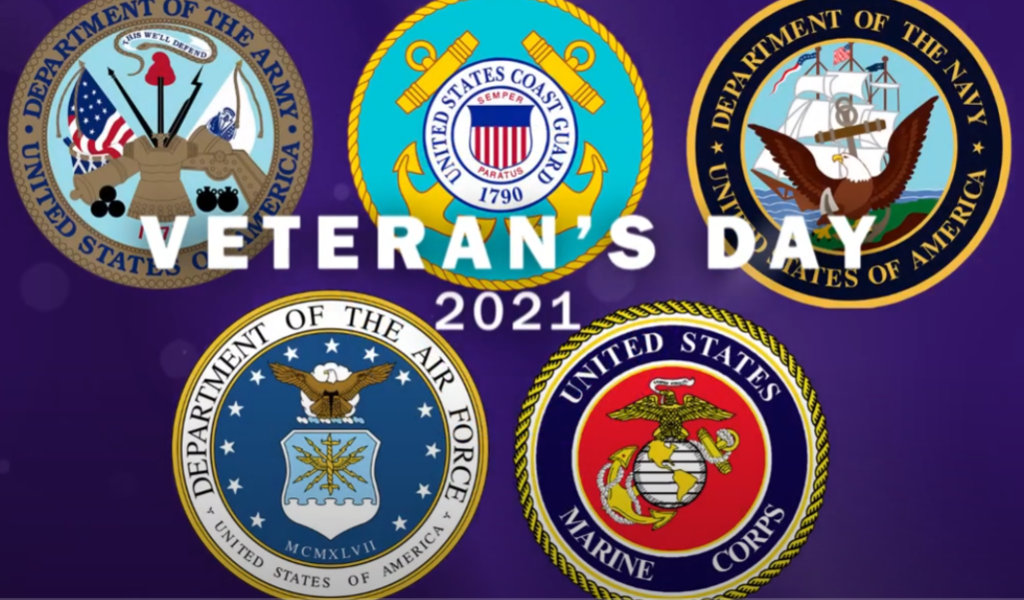 Mrs. Leonhardt's 3rd graders are learning all about multiplication right now. More cool pictures of some projects/activities coming soon! :)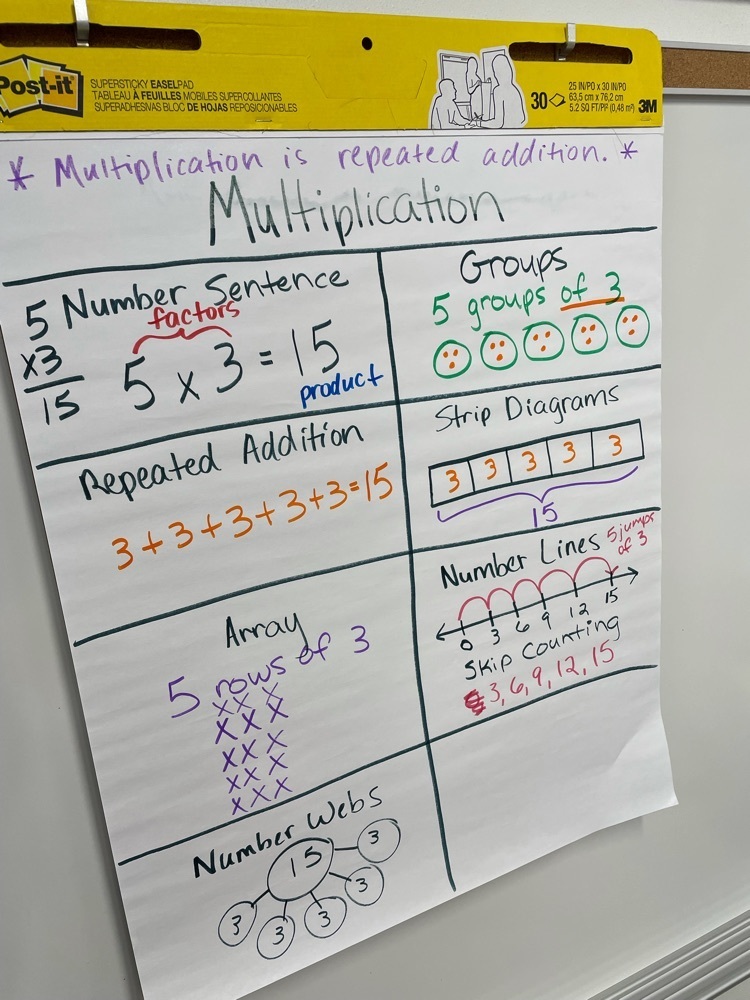 Tickets for the Class of 2023's junior dinner on Friday, Oct. 15th are on sale thru Friday Oct 8th. See your favorite Junior or click on the link below. Meal: Chicken Fried Steak, Mashed Potatos w/ cream gravy, Grean Beans w/ bacon, Dinner Roll & Banana Pudding. $12 per plate
https://lgisd.revtrak.net/drive-thru-dinners/class-of-2023-meals

The 6th graders are ready to learn! They are working hard and learning the routines of their writing class.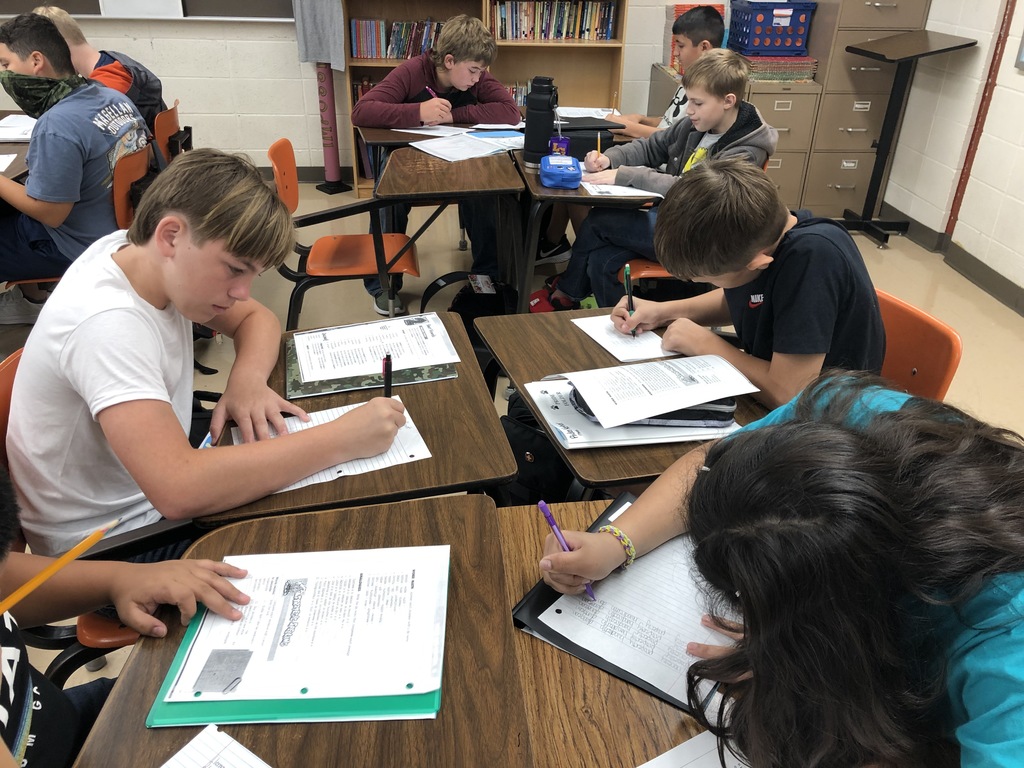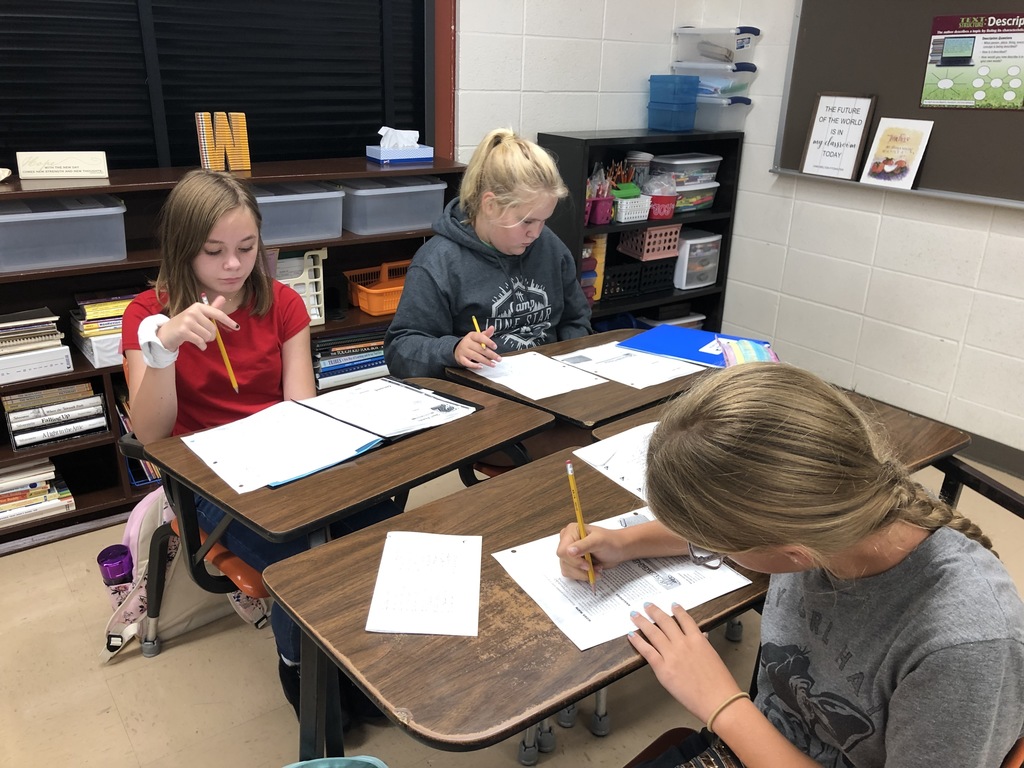 Jackson Street between HEB and the Hermes Gyms is closed the remainder of the day (9/8/21) due to the Beefhead ditch construction. All traffic will be diverted to Lower Line Street behind HEB. The Elementary student pickup route will remain the same but the exit is limited to Lower Line Street.

Professional learning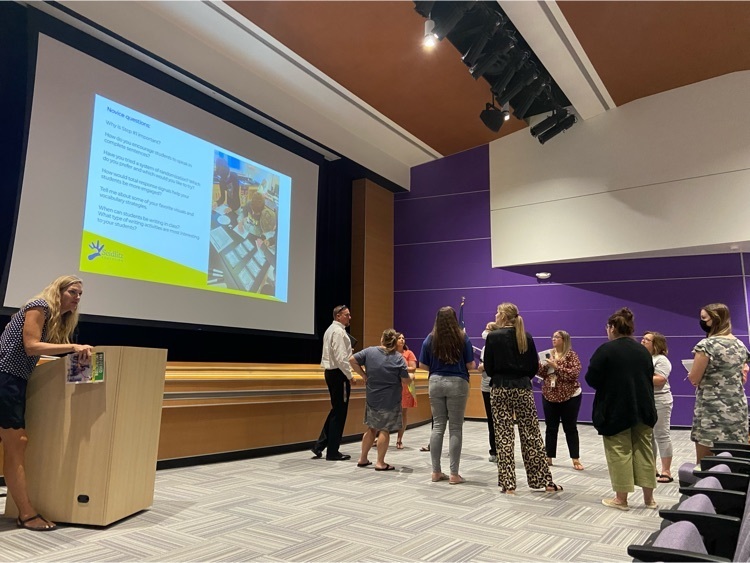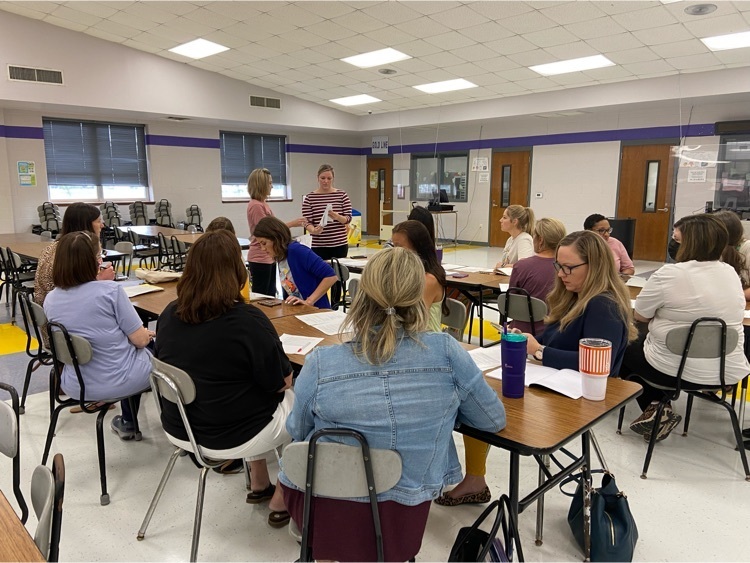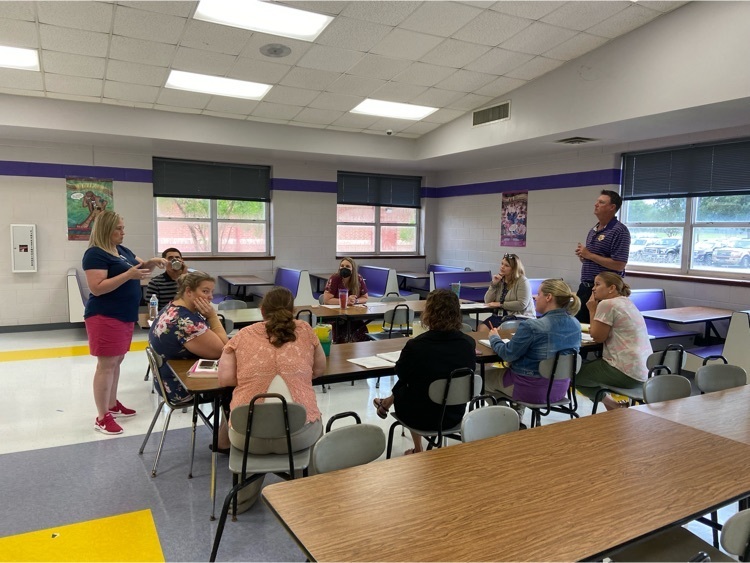 It's almost time for the 2021-2022 school year to begin. Please click the link to sign up for your time slot for our back-to-school/meet the teacher night. Thank you!
https://signup.com/go/FPLLByz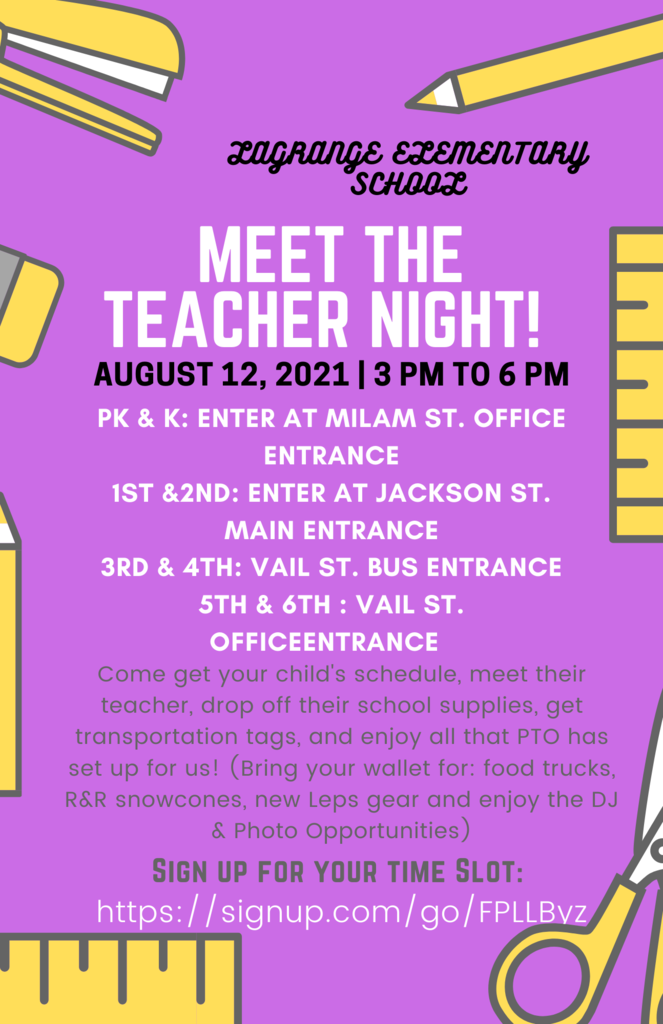 High School volleyball tryouts begin Monday, August 2 @ 8am in the LMS gym. Athletes must have a physical on file in order to participate.
Congratulations to 2021 LHS Graduate Kalyn Hernandez!!! She has been awarded a $20,000 Houston Livestock Show & Rodeo Area Go Texan Scholarship!!! Each year only 20 of these scholarships are awarded. She qualified for this scholarship through the HLSR Western Art Competition.
"Farm Fresh"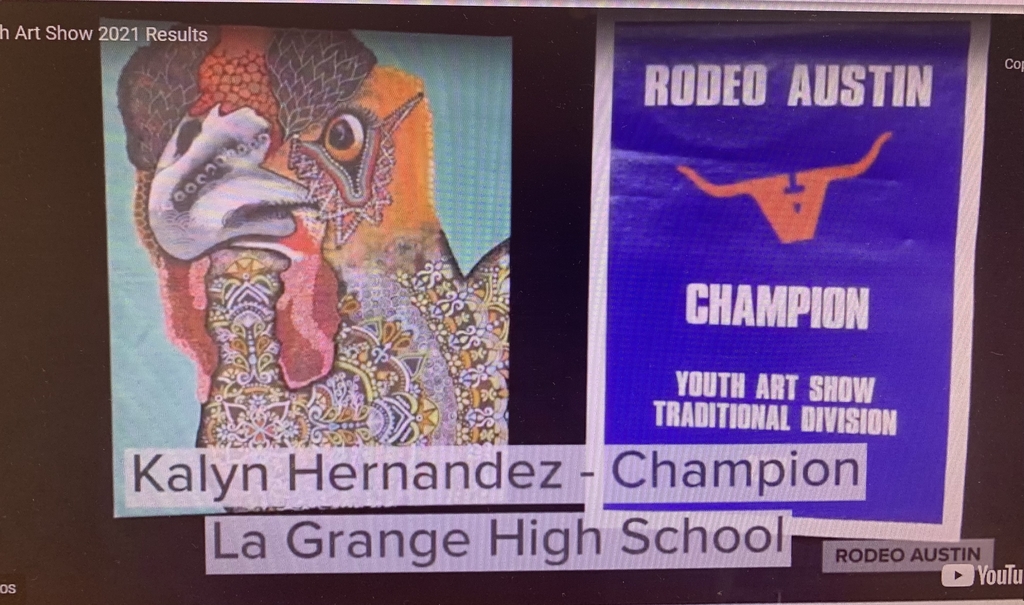 CONGRATULATIONS to LHS Senior Kalyn Hernandez! Her painting, "Farm Fresh" has been named GRAND CHAMPION at the Austin Rodeo Youth Art Competition! What an outstanding accomplishment!
End of the year Clay pieces - Art 1 students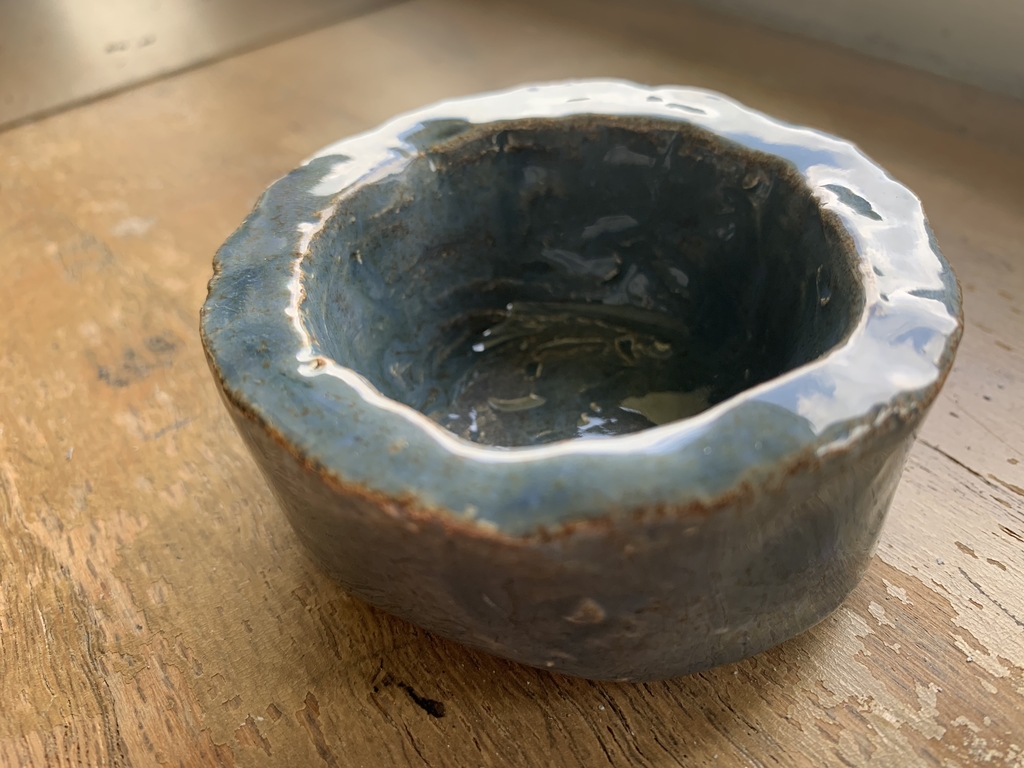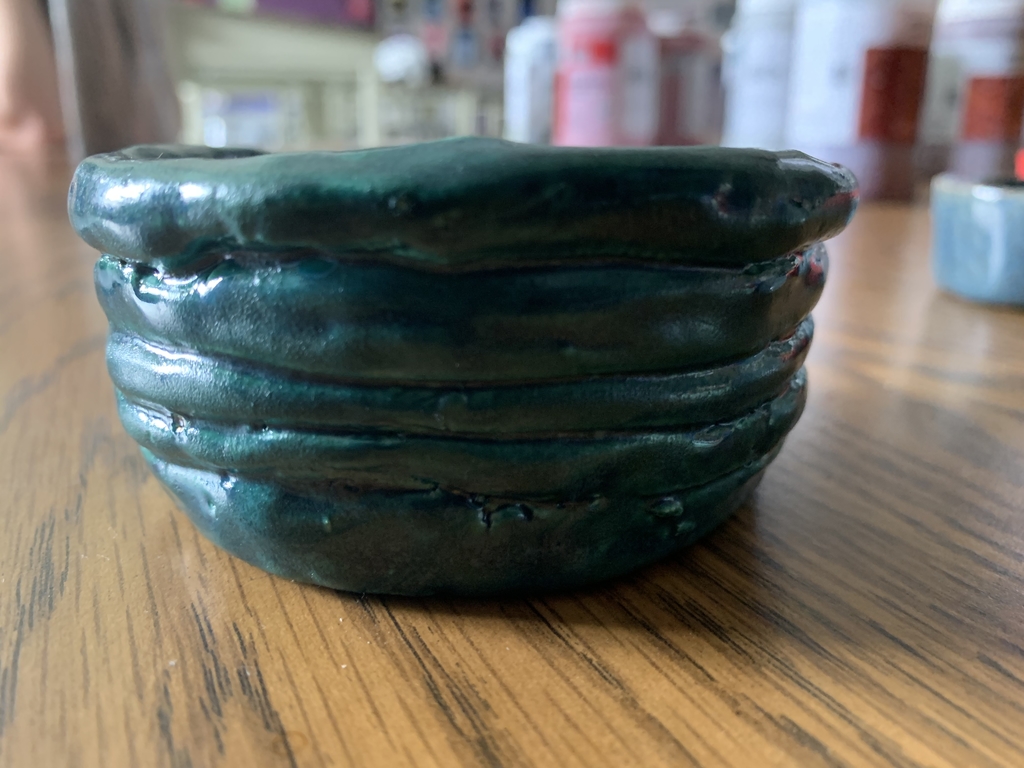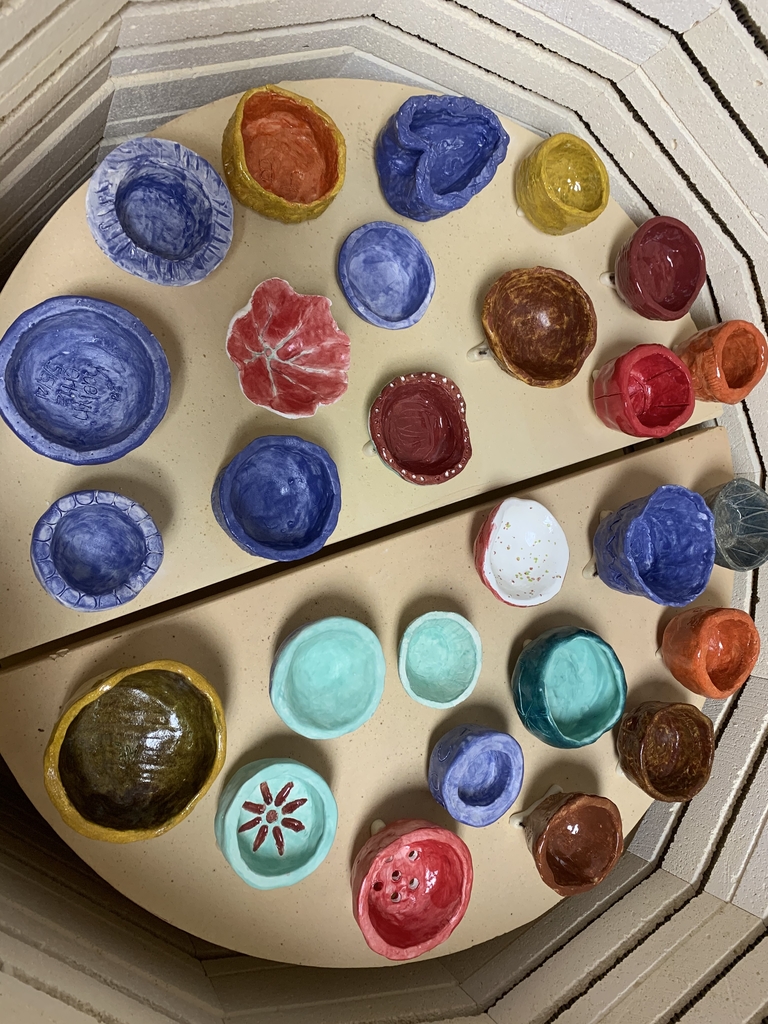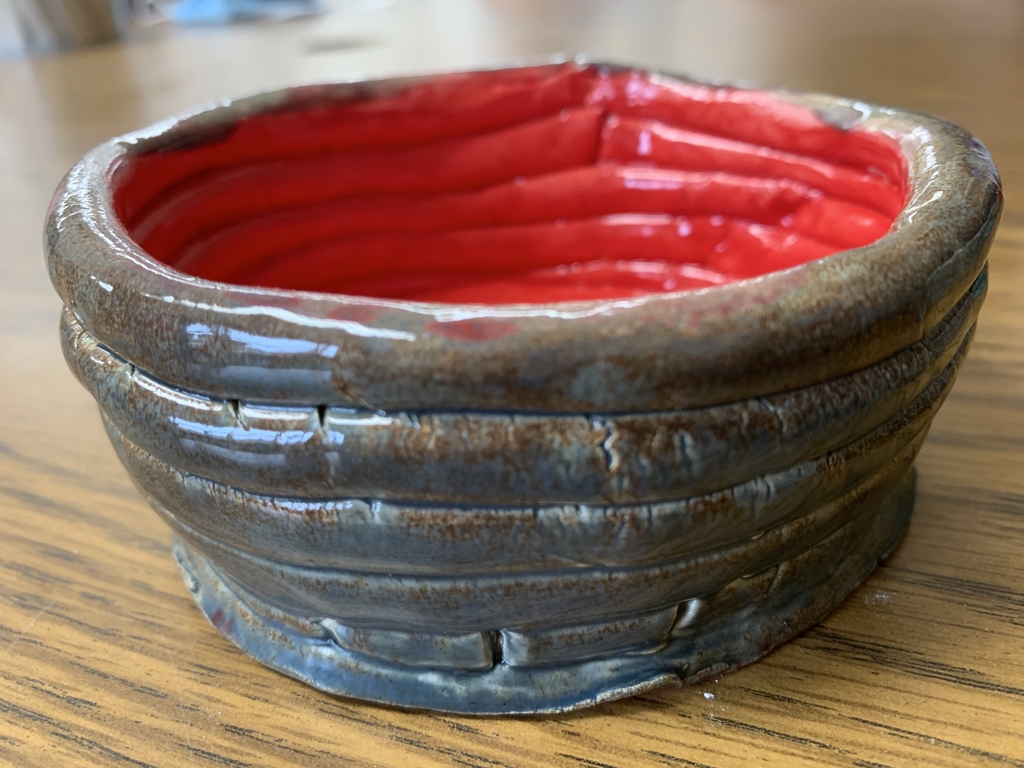 In addition to KTIM and KVLG-KBUK live-streaming today's scholarship assembly, it may be viewed on the LHS Media Club channel.
Congratulations to Lauren Faldyn!!! Her Houston Rodeo Artwork "Midnight Kiss" was selected for the HLSR School Art Auction. Roughly 45,000 students in Texas k-12 create a work for the competition each year. Lauren's artwork is in the top 72!
Congratulations to these LHS art students! Their artwork will go on to compete at the HLSR Western Art competition in May! Please join us for our local HLSR western Art Show on Saturday, February 13th from 11a-1p at the LHS cafeteria. There will be over 150 works on display 1st-12th grade. Best of Show - Lauren Faldyn Gold Medal - Kennedy Walla Gold Medal - Keslyn Davis Special Merit - Campbell Youens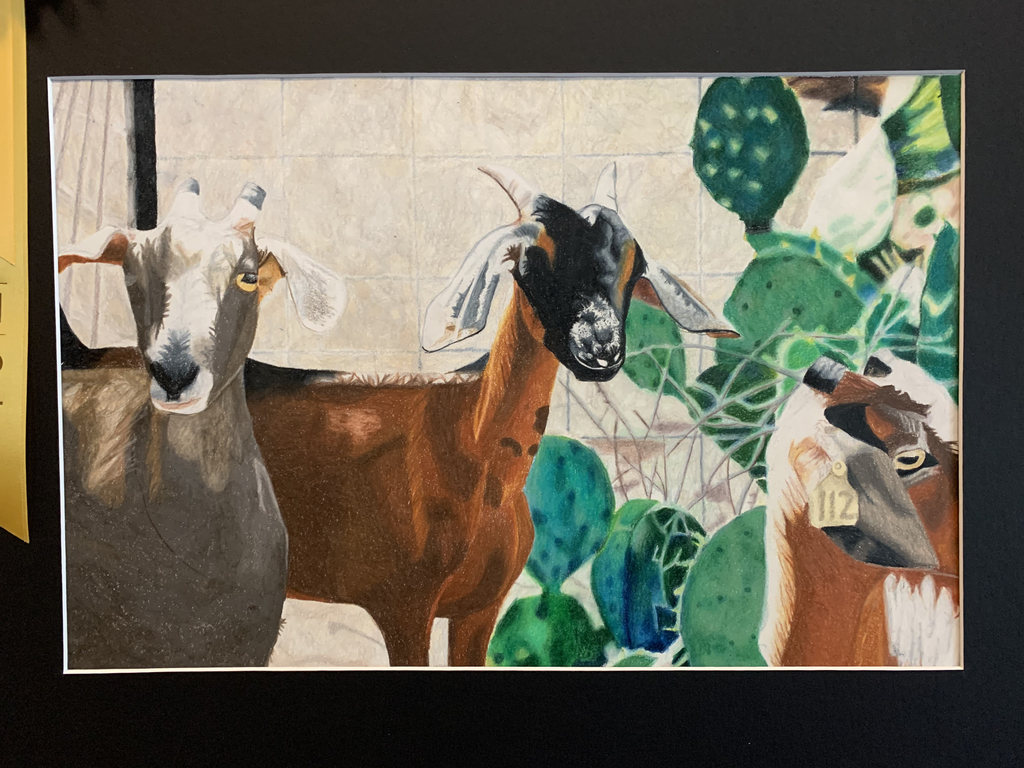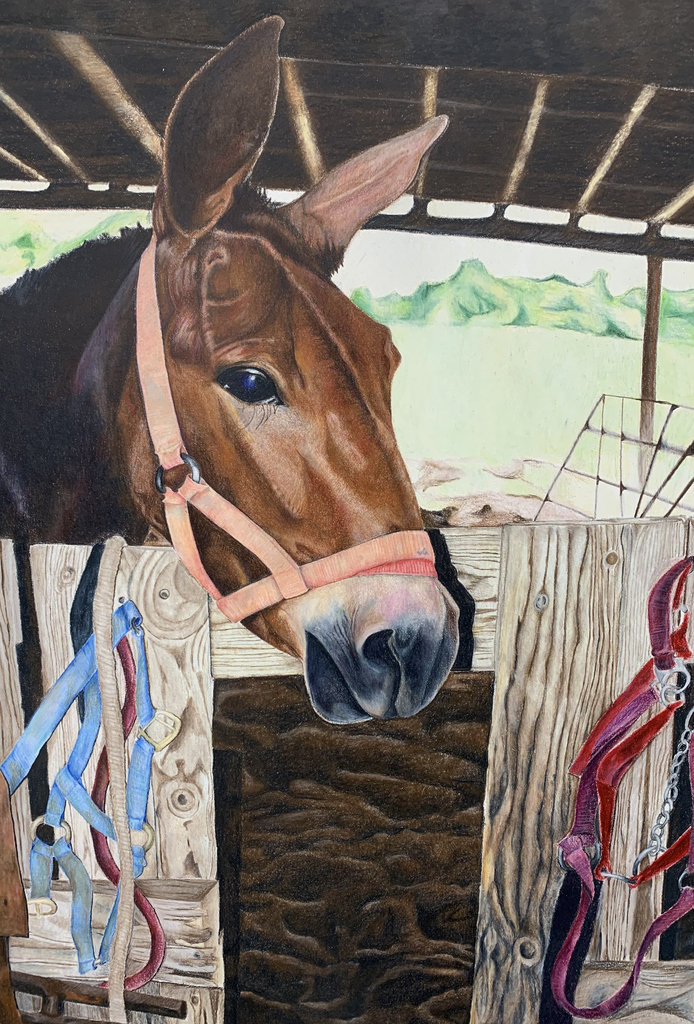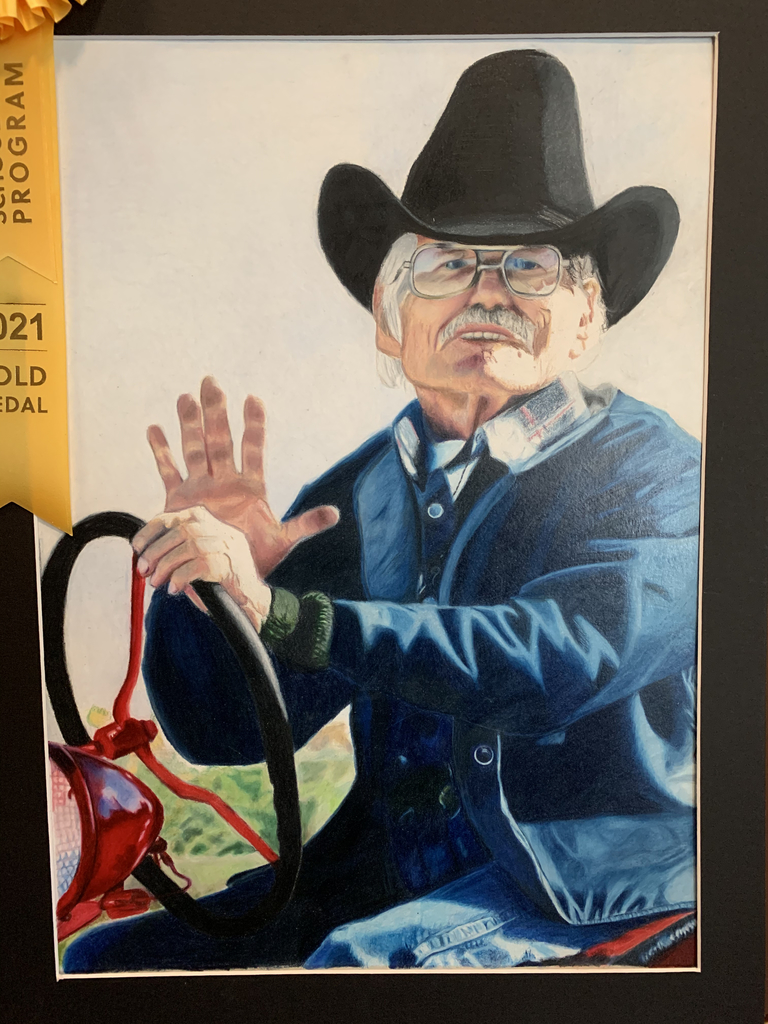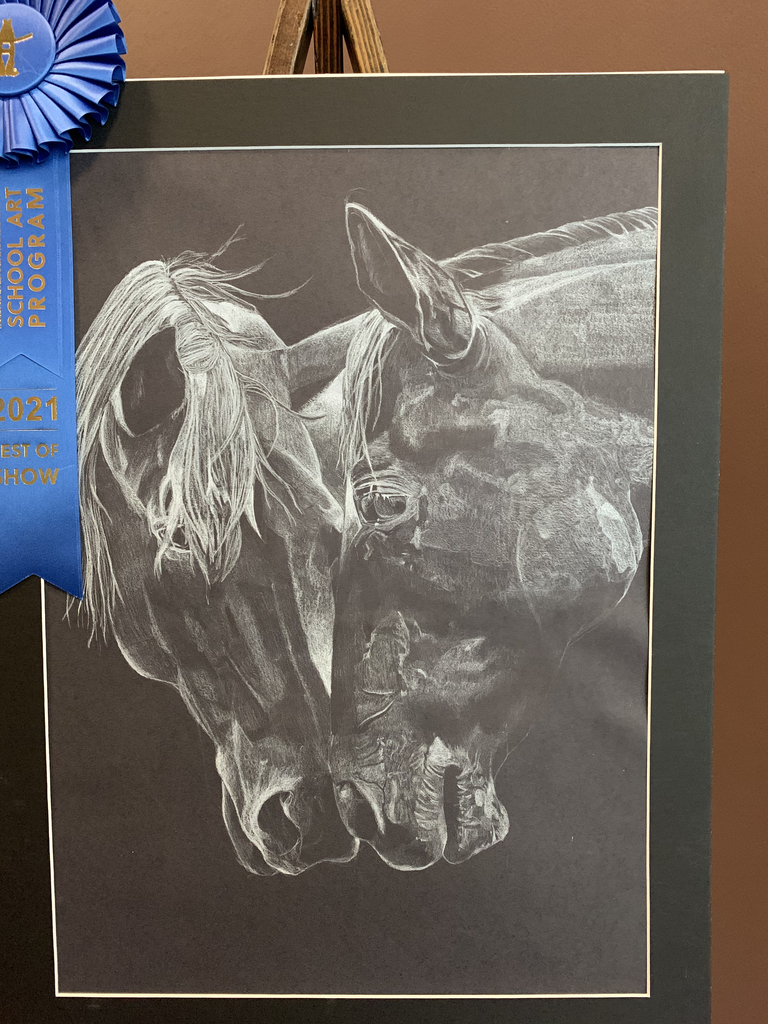 Out of an abundance of caution and due to the UIL Area Marching contest being in Dec this year the LHS Band will not be presenting a Christmas Concert. The LHS Band will have a Winter Concert tentatively scheduled for Feb 9, 2021.
Cosmetology has looked a little different this year with more practice on each other and manikins. Students preparing for state licensing, work hard on lash application.