We are excited to have our Grandparents join LES on Friday, September 8th to celebrate Grandparents Day! Please register no later than Wednesday, September 6th. You will get to make a craft with your grandchild during their PE time as well as enjoy some snacks. Just a reminder that we do have a clear bag policy. Looking forward to seeing everyone on Friday! Click here to register:
https://forms.gle/terri58sRQUgwzZT8


5th Grade: Beginner Band Instrument Testing Night - Round 2 is Thursday, May 4th, at the LHS Band Hall, 5-8 PM. It is only required for students who want to be in band in 6th grade, and who did not attend Round 1. If you cannot attend, and your student wishes to be in band, please email
Eric.daniels@lgisd.net
and we will schedule a director to do their instrument placement during Music Class. We look forward to seeing you there!

Kindergarten Round Up May 4, 2023 | 5:30-6:30 pm RSVP at visithttps://forms.gle/vHT7bXDAFyha7g6p9

6th grade LEAP students became Terrestrial Teal Estate agents and sold galactic properties in outer space. They created presentations and made persuasive commercials on our green screen. It was out of this world fun!!!

Fantastic day where 3rd grade LEAP got to present their game company project and let their parents play the games they created. Proud of this group!

5th grade LEAP students became architects and got present their research and structures to parents. They did amazing!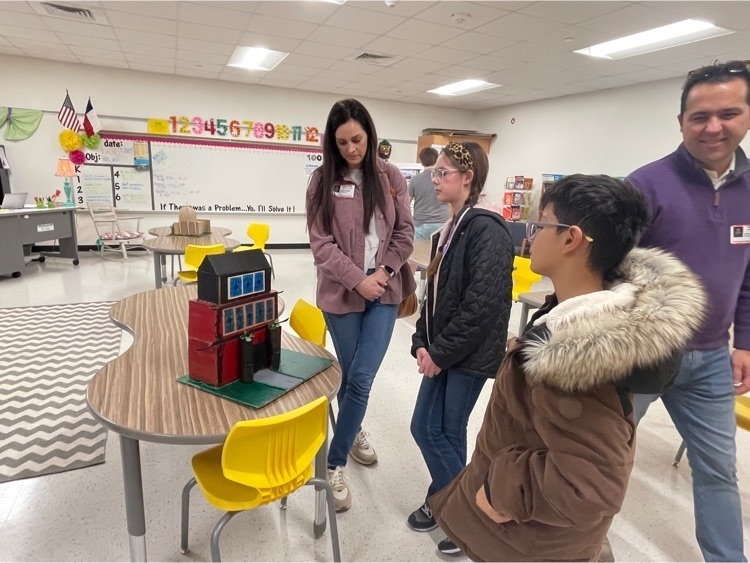 1st grade LEAP egg stack challenge!

Eggs were flying in 5tb grade LEAP with their catapults.

4th grade LEAP made newspaper Easter baskets that hold to hold a certain amount of weight. Fun!

3rd grade LEAP discovered how Peeps were made, and they had to create water tight boats to keep them safe and dry on water.

2nd grade LEAP created nests for their sweet little Peeps .

Creativity at its finest in 6th grade LEAP! They looked wonderful in their Easter bonnets... with all the frills upon it.

2023-2024 PreK Registration info

We have a new bridge champion in LEAP!!! The Stucker Bridge, built by Oliver & Lara, held all the weight I brought!! All the teams did fantastic! So proud of their engineering and construction!

What an amazing job these 4th grade LEAP students did presenting their research and bridge engineering skills! Next comes the weight test!!!

6th grade Space Lander STEM challenge

1st grade Tallest Tree STEM challenge

It's Alive… in the 4th grade LEAP breakout room!!! COULD YOU ESCAPE?!