EDIT MAIN
The officers for the 2019-2020 season have been selected. All of the judges were very impressed with the quality of the candidates. Thank you all for your hard work and dedication to this team.
introducing your new 2019-2020 LHS Leopardette Drill team & Officers!
Citlalli Barcenas
Belen Cerda - Sr. Social Officer
Lexie Havelka - Colonel
Kylee Kelley
Ja'Rie Logan - Jr. Social Officer
Tiyonna Washington
2018-2019 Leopardettes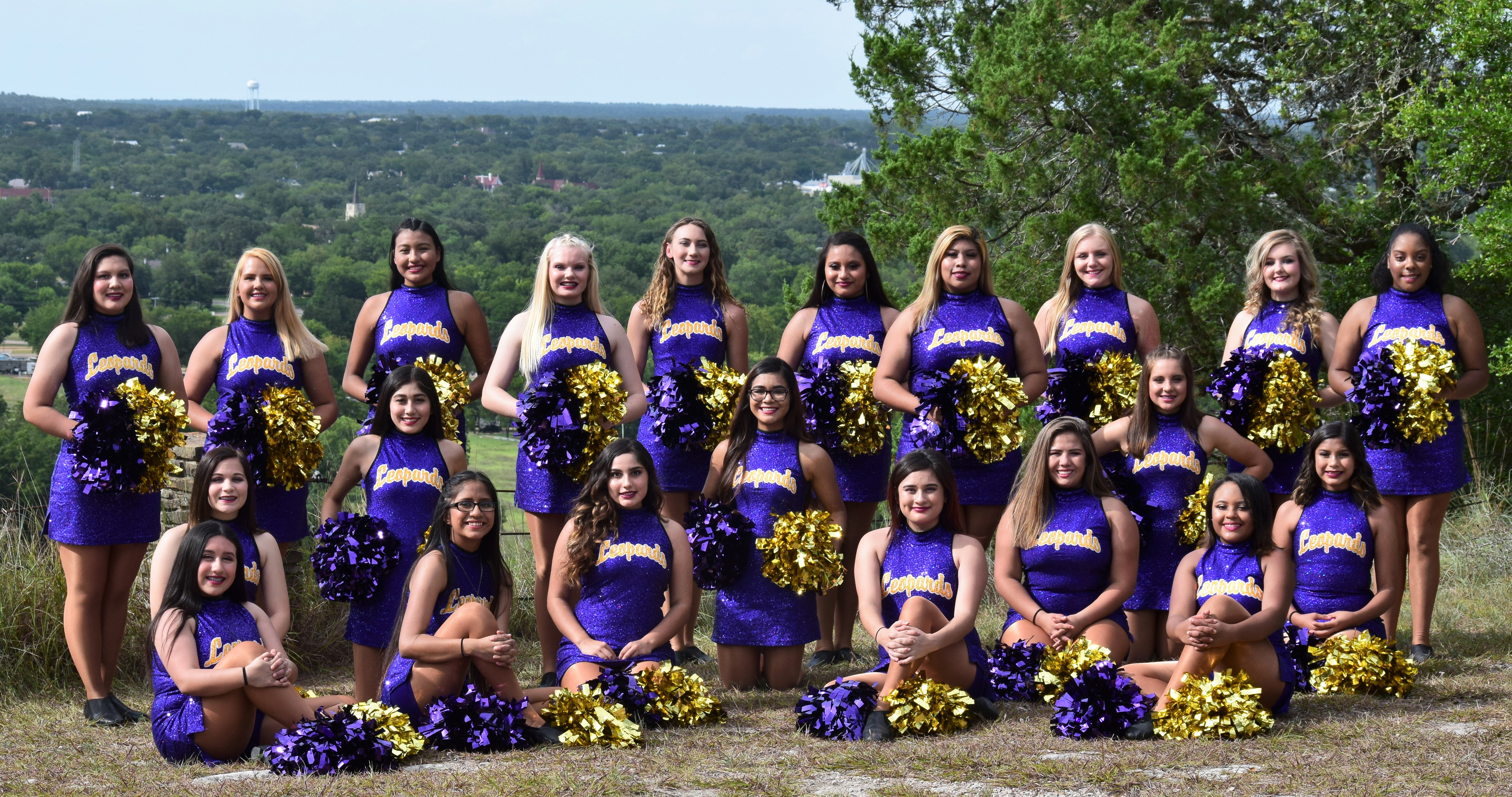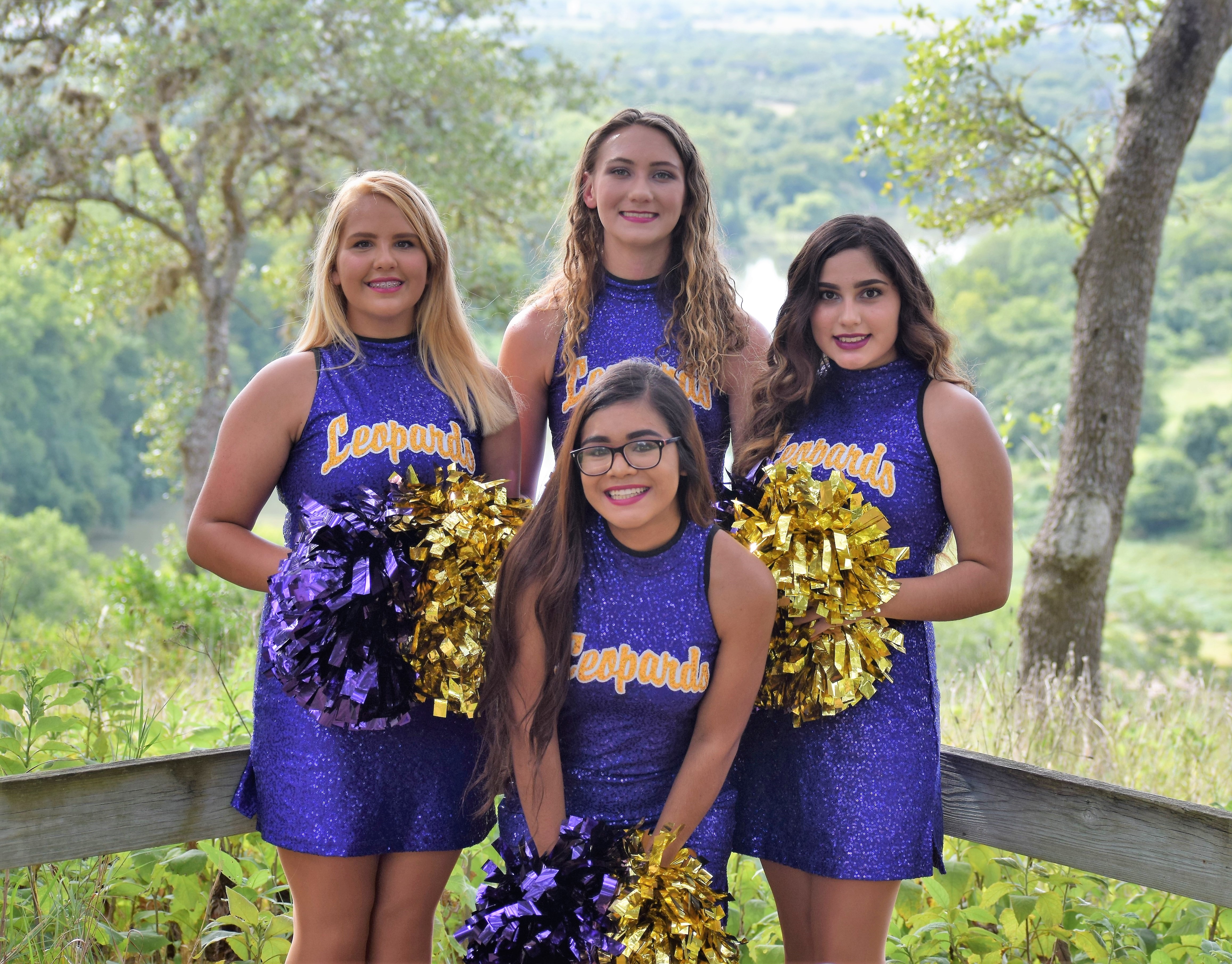 2018-2019 Leopardette Drill Team
Citlalli Barcenas, Yazmin Cardenas, Belen Cerda, Makayla Greer, Lexie Havelka - Colonel, Zerainah Hoffman, Ja'Rie Logan, Daniela Lopez, Yitzel Lopez - Captain, Natalie Martinez, Paulina Monjaras - Lt. Colonel, Jocelyn Morales, Kaelyn Ortiz, Halie Peter, Bryssa Rios, Rosa Rios, Zariya Ross, Sofia Ruiz, Gracie Southerland - Major, Marisa Torres, Kennedy Walla
Songs
Leopard Fight Song
And when the dear old Leopards fall in line,
We'll win this game again another time,
And for the Leopards we will yell and yell.
And for the the Leopards we will yell and yell and yell,
And we will fight, fight, fight, for every yard,
We'll circle in and hit that line so hard,
That we'll roll old _________,
in the sod, in the sod, Rah! Rah!
Fight! Fight! Fight!
School Song
We pledge dear Alma Mater,
To wear your purple and gold.
To defend your name and banner,
As students did of old
As our band plays on the side lines
And our team fights on the field,
The spirit of your followers will never let you yield.
In all of life's great struggles
That any of us may face
We pledge the same devotion
to bring you honor and grace.